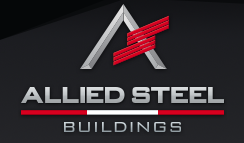 They want to provide the best buildings at the best prices.
Florida (PRWEB) March 14, 2013
Steel materials are one of the most commonly used materials of today. They are used for anything from cansto package food to vital body parts for cars. Today, they are also used for building structures. Steel buildings can be built with little impact on the environment, unlike using materials such as wood. Steel is highly recyclable and therefore makes for an environmentally friendly solution to construction.
AlliedBuildings.ca is a leading supplier of steel buildings in Canada and around the world. With a dedicated team of engineers and knowledgeable customer service representatives, AlliedBuildings.ca is growing and thriving each day. One of their main objectives for this year is to promote the environmentally friendly quality of steel buildings. Many people are not aware of just how sustainable these buildings are and the Allied team is eager to make moves to help increase their awareness.
Company employee Stephanie Rusto expressed her excitement about the new campaign to raise public awareness about the benefits of metal buildings. She exclaimed:
"I have been waiting so long for this. This project is by far something that I have been passionate since I started working with Allied 6 years ago. What most drew me to the Allied team was that they are committed to providing the very best—period. They want to provide the best buildings at the best prices. Most importantly, they want to do what is best for the environment and that is a value I can definitely stand behind. Our campaign is a one of a kind initiative to raise consciousness and hopefully help the world become a bit more intentional and ethical about their investments. We want people to contract Allied because we know we can get the job done and we can get it done right. Most of all, we just want to provide products that are good for everyone, including the environment."
To learn more about the Allied team and their initiative to be green, visit AlliedBuildings.ca or call them toll free at (877) 997-8335.