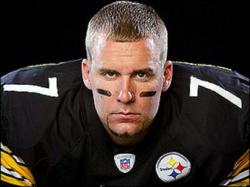 Pittsburgh PA (PRWEB) September 29, 2012
Ben Roethlisberger is tied for the lead in the NFL with eight touchdowns, and currently ranks second in the league with a 109.2 QB rating. Rashard Mendenhall could return in week four to rescue an ailing running game. Combined with the return of normal officials to NFL games, these factors all add up to an unpredictable matchup for the Steelers in week four. Pittsburgh Steelers tickets are available at HeadlineTickets.com for all regular season games this year.
Pittsburgh Steelers tickets have been a fast selling item in 2012, even though the Steelers are heading into only their second home game. An average of 69,598 fans watched the Steelers play on the road for each game, while 64,511 fans witnessed the Steelers' sole home game against the Jets – a nearly sellout crowd.
One of the advantages of purchasing NFL tickets at secondary ticket selling websites is that they can offer low-ticket prices after fees and delivery, even for home Pittsburgh Steelers games at Heinz Field. HeadlineTickets.com has tickets available for all 2012-13 Pittsburgh Steelers games, including upcoming games:
@Tennessee Titans: October 11, 2012
@Cincinnati Bengals: October 21, 2012
Washington Redskins: October 28 2012
@New York Giants: November 4, 2012
Kansas City Chiefs: November 11, 2012
The Pittsburgh Steelers head into the bye week after a sluggish start, dropping a game each to the Broncos and Raiders for a 1-2 start. Pittsburgh Steelers tickets for their next game against the Eagles went on sale around the same time that the Eagles were winning their second game this season, making them a tough opponent for Pittsburgh, but promising an exciting match up.
Headline Tickets Now is one of the most popular secondary ticket exchanges on the Internet, with tickets available for sports, theater, and concert venues across the United States and Canada. Search the site for local entertainment in your area at prices that competitors can't match. Headline Tickets Now is an accredited business with the Better Business Bureau (BBB) of Western Pennsylvania.