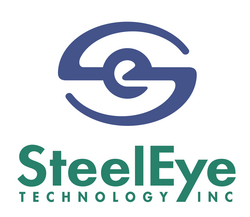 San Mateo, CA (PRWEB) April 7, 2010
SteelEye Technology, Inc. (steeleye.com), a leading provider of business continuity and disaster recovery solutions for multi-vendor IT infrastructures, has moved its corporate headquarters to San Mateo, Calif., from its previous location in Menlo Park.
The new offices in the San Francisco Bay area provide SteelEye room to expand its West Coast operations, which include part of the company's marketing and sales activities.
SteelEye's headquarters address is:
2929 Campus Drive
Suite 250
San Mateo, CA 94403
Besides its San Mateo headquarters, SteelEye has offices in Lexington, S.C., and High Wycombe, outside of London in the United Kingdom.
About SteelEye Technology, Inc.:
SteelEye is the leading provider of data and application availability management solutions for business continuity and disaster recovery for Windows, Linux and virtual platforms.
The SteelEye family of data replication, application protection, high-availability clustering and disaster recovery solutions are priced and architected to enable enterprises of all sizes to ensure continuous availability of business-critical applications, servers and data.
To complement its software solutions, SteelEye also provides a full range of high-availability consulting and professional services to assist organizations with the assessment, design and implementation of solutions for ensuring high availability within their environments.
For more information about SteelEye, please visit steeleye.com.
© 2010 SteelEye Technology, Inc., All rights reserved. SteelEye, SteelEye Technology, LifeKeeper and SteelEye DataKeeper and associated logos are registered trademarks or trademarks of SteelEye Technology, Inc. and/or its affiliates in the United States and/or other countries. All other trademarks are the property of their respective owners.
For more information, contact Michael Hopkins, VisiTech PR, at (303) 752-3552 ext. 230.
###