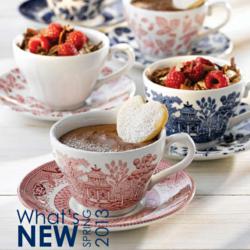 (PRWEB) March 30, 2013
Stephensons will share stand F6 at the show with Metcalfe Catering Equipment, one of the premier manufacturers and suppliers of commercial food preparation equipment in the UK.
Showcasing its lasting commitment to innovation, Stephensons will be bringing some of the latest product trends to London for the Caffé Culture Show including Duralex, Steelite and Dudson coffee cups and saucers, and Elia buffetware, perfect for creating a memorable visual experience for your customers.
For those looking to keep up-to-date with the latest presentation trends and want to move away from traditional white tableware, Stephensons will also be showcasing, Churchill's vintage print high tea range and Steelite Craft, a rustic range. On display will also be the new Dudson Evolution Granite range, perfect if you want your establishment to replicate this season's colour of choice, grey.
Stockport-based, Stephensons Catering Equipment Suppliers, has recorded steady growth over the past five years with Henry Stephenson taking the helm as Managing Director, extending the company's proud family-ownership to a 5th generation.
Boasting the largest catering equipment cash & carry in the North of England, an extensive delivery network and a thriving e-commerce website attracting International custom, it is clear that under Henry's leadership, Stephensons has continued to evolve one step ahead of the industry to meet customer demand.
For further information visit the Caffé Culture Show website. Connect with Stephensons on
Facebook (Stephensons Catering Equipment) or follow us on Twitter (@HGStephensons).