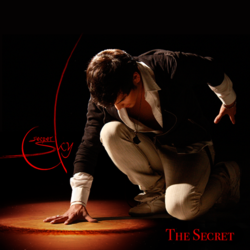 I spent years really struggling to find my own voice and my own sound, and over the years it cultivated, it became something else.
Los Angeles, CA (PRWEB) November 17, 2012
The full-length video, which was shot in several locations in Los Angeles, shimmers with creativity and sophistication. Actor/singer/songwriter Steven Skyler takes on the role of producer/director for his videos and music. Steven Skyler explains, "This video is about pursuing the supernatural. There's going to be many obstacles that come in your way, but as long as you get up and pursue, you get closer and closer until it becomes an intimate relationship, which is in a secret, quiet place."
A team of young talent including New Zealand's celebrity/socialite/author Kimberley Crossman (NCIS: Los Angeles, Power Rangers Samurai), Reanin Johannink (Shortland Street) and breakout directing "Sky Team" Steven Skyler, Paul Quattrocchi and Jacob Lienau deliver a glimpse into the earnesty and glow of Secret Sky.
Secret Sky is an inspired venture by actor/singer/songwriter Steven Skyler. Skyler is a self-taught multi-instrumentalist who grew up travelling Southeast Asia with his American parents, singing and dancing constantly on stages large and small. Back in the US, Skyler deftly established himself as an actor, first singing his way into the cast of Glee as a Warbler (his first appearance was with Darren Criss, who plays Blaine, singing "Teenage Dream" by Katy Perry) and later joining Power Rangers Samurai as Antonio Garcia, the Gold Samurai Ranger. The charismatic performer has recently ventured into writing, directing, and entrepreneurship.
Now Skyler is centering himself, reigniting his love of music. "I spent years really struggling to find my own voice and my own sound, and over the years it cultivated, it became something else." With the help of co-producer/songwriter Aidean, who has recently worked with James Durbin (American Idol), Steven Skyler cultivated his sound. Drawing on wide-ranging musical influences from his travels and rock-pop heavyweights (Muse, the Killers, Metallica, U2, Thirty Seconds to Mars and many more), Secret Sky showcases Skyler's musical and lyrical depth. "Every song has meaning. Personal struggles, revelations, experiences, and the outcome--sometimes it's a journey. There's always a redemptive thing by the end of the song. I came out of it, somehow."
Press Release and interview by Fouts Ventures, http://www.foutsventures.com. Fouts Ventures is a Los Angeles based Marketing Firm specializing in Brand Awareness and Public Relations. Contact the Fouts Ventures Editorial Staff 1-800-277-5221.