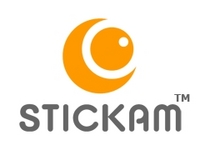 As the first social live streaming site, Stickam has swiftly dealt with cyber bullies and predators from day one. Our mission is to keep our community safe and enjoyable 100% of the time. ~Stickam Chairperson, Pamela Day
Los Angeles, CA (PRWEB) July 24, 2010
Stickam, the first and largest Web site dedicated to live interactive video streaming, has fortified its stance against inappropriate content with a hard line Zero Tolerance Policy. The company will now ban for life any member who attempts to share nudity, cyber bully and harass other users, or is identified as an online predator.
Stickam is also the first live streaming video provider to now require a legally-binding electronic signature agreeing to its updated Terms of Service (TOS). To see the new terms, visit http://stickam.com/viewUniversalTerms.do
"As the first social live streaming site, Stickam has swiftly dealt with cyber bullies and predators from day one," said Pamela Day, board chairperson at Stickam. "Our mission is to keep our community safe and enjoyable 100% of the time, which means constantly remaining a step ahead of those who attempt to violate our TOS."
Stickam recently joined AOL's Bebo.com, Google's Orkut.com, Yahoo!'s Flickr.com, MySpace and other major social networking sites using data from New York's Electronic Securing and Targeting of Online Predators Act (e-Stop) to find and disable accounts linked to registered sex offenders.
Additional Stickam Safety Measures:

A strike team using proprietary monitoring software watches all live streams 24x7 and immediately removes anyone in violation of Stickam's TOS
Community Flagging System: if someone displays material on the live feed that another user finds offensive, they can click a red flag icon that automatically generates a screen capture which is sent to the monitoring team for review.
Alternately, users can fill out an Abuse Report form: http://stickam.com/abuseReport.do
An individual must be 14 years of age or older to join Stickam
You must have a valid email address in order to register for a user name and password
Stickam Video Chat & Satety Tips: http://www.stickam.com/safetyTips.do
About Stickam.com
Stickam.com is the pioneer of live streaming video and the largest live community on the Internet. Stickam.com delivers live interactive streaming to over seven million registered users on any computer, console or mobile device. Stickam's StreamAPI.com is the easiest and most cost effective way to incorporate live streaming video services into your Web site or application. Stickam also offers PayPerLive.com, a turnkey white label live video streaming platform for professionals. For more information, please visit http://www.stickam.com.
# # #