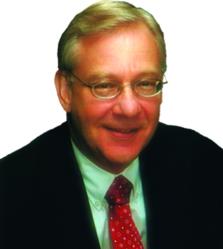 By medicating ordinary life problems, our society has created an environment in which prescription drugs are easily abused.
Amsterdam, New York (PRWEB) November 05, 2012
In a recent interview with Dr. David Hanson, of State University of New York at Potsdam, St Jude Retreats digs into the prescription drug use industry today. The interview covered society's obsession with prescription drugs, treatment and rehab methods for addiction and the role doctors play in the mix.
Additionally, results from the National Survey on Drug Use and Health were released by the Substance Abuse and Mental Health Services Administration (SAMHSA) revealing that there has been an overall 12% decline in the amount of Americans abusing prescription pills. This consequently reduces the need for treatment.
Dr. Hanson agrees that research indicates that prescription pill abuse is declining. "Many Americans perceive prescription drug use as rising even though conversely it is declining, which is why the media narrows in on stories that keep people thinking otherwise. Drug rehabs rely on this income, which is why society needs to believe that addiction is so dangerous, but it's truly not. Furthermore, prescription drugs are easily accessed, almost anyone can obtain prescription pills legally by simply visiting their family physician."
Dr. Hanson has more than 40 years of experience of research on alcohol and behavioral substance abuse. Dr. Hanson, in addition to authoring numerous books has had his research on substance use published in the New York Times as well as many television appearances on major networks such as BBC, Fox News, CNN, and NBC. To read the entire interview with Dr. Hanson visit the St Jude Retreat website.
The St Jude Retreats is a non-disease, non-treatment based drug and alcohol program implementing proprietary methodology called Cognitive Behavioral Education SM(CBE). The program is the only effective alternative to alcohol rehab and drug treatment centers in the United States. The program is endorsed by internationally acclaimed professionals and addiction research authors such as Prof. David Rudy, PhD; Dr. Joy Browne and the late Joseph Vacca, PhD, among others.