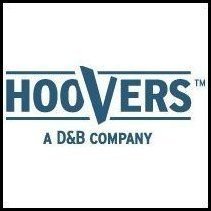 The mere fact that we can mention 'IPOs' and 'double digits' (in a positive sense) in the same sentence should be cause for celebration at this point. The IPO market appears to be generating momentum
Austin, Texas (PRWEB) October 5, 2009
According to recent business information regarding IPOs (initial public offerings), the number of U.S. initial public offerings (IPOs) increased 240% for Q3 2009 compared to the same quarter a year ago, as revealed today in Hoover's IPO Scorecard. This marks the first triple-digit percentage increase in U.S. IPOs since 2004. Seventeen companies went public in Q3 2009 on the major U.S. stock exchanges, raising $5.5 billion, compared to Q3 2008 when five companies went public, raising $917 million.
Findings from Hoover's IPO Scorecard for Q3 2009:

The pipeline for IPO filings on the stock market expanded significantly this quarter, including four filings for more than $1 billion each - JBS USA Holdings, Inc. ($2 billion), Hyatt Hotels Corporation ($1.15 billion), Banco Santander (Brasil) S.A. ($6.84 billion), and Cobalt International Energy, L.P. ($1.15 billion).
The week of September 20, 2009, was the busiest week for U.S. IPOs in almost two years, with seven companies going public on the stock market and collectively raising more than $3 billion. Shanda Games Ltd. was one of those companies; although closing down on its first day of trading, the Shanda IPO raised $1.04 billion, making it the largest U.S. IPO so far in 2009.
"The mere fact that we can mention 'IPOs' and 'double digits' (in a positive sense) in the same sentence should be cause for celebration at this point. The IPO market appears to be generating momentum," said Tim Walker, Hoover's industry expert and author of the Business Insight Zone. "The outlook for the end of this year and beginning of 2010 is a good one when we consider that Q3 2009 beat the previous four quarters combined, both in the number of IPO filings - more than 30 - and their average value - around $400 million."
Hoover's analyzes the IPO market daily to produce the quarterly IPO Scorecard. Each IPO Scorecard includes an assortment of business information facts selected by Hoover's editors, including best- and worst-performing IPOs, biggest one-day jumps and drops in the first day of trading, and a breakdown by industry sector.
Please see the attached table for best and worst first day and best -returning IPOs for Q3 2009.
About Hoover's, Inc. - The Fastest Path To Business ™
Hoover's, a D&B company, provides its customers insightful business information about companies, industries and key decision makers, along with the powerful tools to find and connect to the right people to get business done. Hoover's provides this information for sales, marketing, business development, and other professionals who need intelligence on U.S. and global companies, industries, and the people who lead them. Hoover's unique combination of editorial expertise and one-of-a-kind data collection with user-generated and company-supplied content gives customers a 360-degree view and competitive edge. This information, along with powerful tools to search, sort, download and integrate the content, is available through Hoover's (http://www.hoovers.com), the company's premier online service. Hoover's is headquartered in Austin, Texas.
RSS feed (http://www.rsspad.com/rss2/9908.xml)
# # #