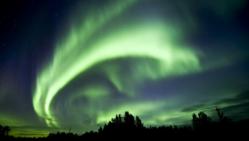 Our professional weather photographers have captured the remarkable beauty of these light displays in superb high resolution photographs.
Orlando, FL (PRWEB) January 25, 2012
Stocktrek Images has put together a new collection of dynamic images showcasing the Northern Lights, a natural phenomenon otherwise known as the Aurora Borealis. Stocktrek Images is a specialty online stock photography agency that specializes in space exploration, military, dinosaurs, volcanic activity and underwater images. The company is pleased to offer photos of Northern Lights to its clients due to the spectacular nature of the phenomenon and the many requests it has received for aurora photos.
Ryan Rossotto, Stocktrek Images president, said of the new collection that, "We are extremely excited to have these Northern Lights pictures readily available to our customers. Our professional weather photographers from around the world have captured the remarkable beauty of these light displays in superb high resolution photographs that are second to none." Rossotto went on to state that all of the aurora pictures are royalty free and is accepting submissions from new photographers.
The Northern Lights are especially popular with customers due to the sheer beauty presented by this natural display of lights. The dazzling lights dance in the night sky in shades of green, reds, blues and even violet. The lights take many forms and occur naturally near the magnetic poles. Often, people living in the northern areas of the Northern Hemisphere are treated to periodic displays. The Northern Lights are produced by electrically charged particles discharged from the sun that enter the Earth's atmosphere and light up the sky.
Alternatively, in the Southern Hemisphere, the Aurora Australis (Southern Lights) is often just as spectacular as the Northern lights. Stocktrek Images will also be offering photos of the Aurora Australis for a different perspective on the lights.
Stocktrek Images carries a wide array of both space and weather imagery that will be of interest to clients that have an interest in the auroras. Some of those photos include telescopic space photos, hurricanes, lightning and natural disasters. Customers are invited to peruse the various offerings by browsing Stocktrek's various galleries available at http://www.stocktrekimages.com.
Clients interested in Stocktrek Images various offerings are also invited to check out both its Facebook page and Twitter feed. Up to date reminders, new photo announcements and great deals can be found on these social media platforms.
Social Media:
Stocktrek on Twitter: @StocktrekImages
Stocktrek on Facebook: http://www.facebook.com/stocktrek
About the Company: Stocktrek Images is a stock photography agency specializing in images of military forces, space exploration, dinosaurs, volcanic activity and underwater photography. In addition to licensing royalty free and rights managed stock photos and illustration, Stocktrek also provides customers with the capability to purchase any images as a print or poster. It offers many different types of wall décor, from basic prints with custom framing to large canvas art.
While Stocktrek is primarily known for its space and military content, it continues to expand its various product offerings. Stocktrek represents the talented work of photographers and artists worldwide, with over 15,000 images in its online library, and thousands more in-house. Stocktrek is an independent, privately owned business entity.
###