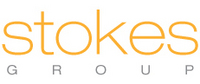 Their dedication to their clients and their craft is an inspiration to all of us at Coldwell Banker Preferred. We know that as incredible as 2007 was for Tim and his team, it was only the tip of the iceberg - their potential is unlimited
Philadelphia, PA (PRWEB) March 27, 2008
Tim Stokes received top honors from Coldwell Banker Preferred for his real estat sales team's performance in 2007 in the center city Philadelphia real estate market. This is no small feat considering that Coldwell Banker Preferred is the second largest real estate firm in Philadelphia, just behind Prudential Fox & Roach. The Coldwell Banker Preferred franchise in the Philadelphia area was also ranked as the 10th best performing firm out of Coldwell Banker's more than 4,000 worldwide real estate offices.
Tim and his Stokes Group team specifically won the "International Presidents Premier Team" award that is given to teams who Achieve at least 140 closed deals OR $720k in closed Adjusted Gross Income for the year. The Stokes Group was the only team at Coldwell Banker Preferred to achieve this catagory. The Stokes Group also took home the "Top Team of the Year in Adjusted Gross Income" for Coldwell Banker Preferred in 2007.
"We are so proud to be associated with Tim Stokes and the Stokes Group, one of the most professional and productive sales teams in Philadelphia's residential real estate community," commented Dan Giannetto, Coldwell Banker Preferred Old City Office Manager."Their dedication to their clients and their craft is an inspiration to all of us at Coldwell Banker Preferred. We know that as incredible as 2007 was for Tim and his team, it was only the tip of the iceberg - their potential is unlimited," continued Giannetto.
About Stokes Group:
Timothy Stokes formed the Stokes Group in 2007. Something of a high-performer himself (his sales topped $30 million in 2006 - #1 Coldwell Banker agent in PA), Tim has gathered a team of young, high-energy professionals who share his 'let's get it done' philosophy. The Stokes Group specializes in new construction, with expertise in condo sales. The Stokes Group stands out from other teams in Philadelphia by employing a full-time business manager and marketing manager in addition to a talented staff of agents that enables them to provide the best service possible to all buying, selling or development clients. For more information on the Stokes Group visit http://www.StokesGroup.com
About Coldwell Banker Preferred:
Coldwell Banker Preferred is a Chairman's Circle Company and independently owned franchise of Coldwell Banker Corporation, a subsidiary of Realogy Corporation, the world's largest real estate
franchiser. Coldwell Banker Preferred provides real estate and mortgage services, including both residential and commercial real estate, with a comprehensive, award winning relocation division, Previews International®, Concierge, New Homes, mortgage and title services. Since 1975, the company has successfully provided real estate services in the Delaware Valley. Coldwell Banker Preferred is ranked in the top 1% of all Coldwell Banker franchise companies worldwide. Offices are located in Center City Philadelphia, surrounding suburbs and Wilmington, Delaware. For more information visit: http://www.CBpref.com
Contact:
Courtney Ludeman, Business Manager
Stokes Group
267.238.3507
(cludeman @ cbpref.com)
http://www.stokesgroup.com
Coldwell Banker Preferred
215.923.7600
# # #