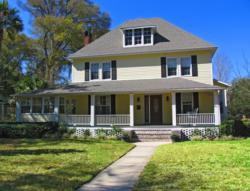 A short sale is one method that has been proven successful by some homeowners that have battled against foreclosure and won.
Phoenix, Arizona (PRWEB) June 04, 2012
Stop foreclosure are two words that many homeowners going through the foreclosure process never get the chance to hear. Foreclosure figures in most states have now hit the highest numbers since the recession began in 2008. http://www.avoidforeclosure.com, the online foreclosure help center, has announced a short sale package that can help a homeowner stop foreclosure much easier. This program is designed to help homeowners with underwater mortgages and those that have run out of options find desperately needed relief. There are few options that a person can explore once a certain time deadline has passed. A short sale is one method that has been proven successful by some homeowners that have battled against foreclosure and won.
One topic that is hotly debated as a way out for homeowners is the loan modification. This traditional route involves a homeowner making a hardship claim in writing to a bank, lender or financial institution that services or owns their mortgage. There is currently no published data available publicly that can show the approval rate of a loan modification. The process of review can take six months or more to complete and some homeowners might find that a loan modification is not the way out that they thought. "Some of our daily phone calls deal with homeowners that have been waiting months at a time for notification of a loan modification approval request," said Sandy Michaels, Call Center Supervisor for AvoidForeclosure.com. 
There are published numbers that report the average foreclosure time frame is less than 180 days from the date a notice of foreclosure is mailed. A short sale is a new option that some homeowners around the country have pursued as a faster way out of a dead end mortgage. Under the terms of a short sale, a sale date is arranged after approval from a bank or mortgage lender. The actual property sale can remove the mortgage liability for a homeowner and the impacts on personal credit ratings are not as damaging as an uncontested foreclosure. Homeowners that are in a tough spot and trying hard to avoid foreclosure can read more about the new short sale assistance program at http://www.avoidforeclosure.com.
About AvoidForeclosure.com
Few foreclosure help programs exist online and many government programs require lengthy paperwork that can cause unnecessary delays. AvoidForeclosure.com was started in 2010 by a team of financial experts that are using their experience and knowledge of how to stop foreclosure from ruining the lives of individuals and families. Programs like the newly launched short sale package are designed to help more homeowners stop foreclosure and get out from under a mortgage for good. With an expert team of foreclosure assistants and a toll-free help line, AvoidForeclosure.com receives hundreds of phone calls each day from all 50 U.S. states from homeowners that need fast foreclosure assistance.