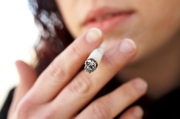 Many people discover that something they believed was going to be very difficult to achieve actually turns out to be ridiculously easy
Camberley, Surrey (PRWEB UK) 30 May 2013
Through the creation of a brand new stop smoking fact-sheet, and an interview with a well-respected clinical hypnotherapist, Hypnotherapy Directory show how hypnosis is one of the most effective ways to stop smoking.
Smoking can be a costly habit in more ways than one. According to the NHS, individuals who regularly light up can expect to lose an average of 16 years of their life and will be a whopping £48,000 out of pocket from a 20 a day, 20 year habit [1]! Despite this, the process of quitting can be difficult; a staggering 80,000 lives are lost to tobacco each year (that's enough people to fill Wembley Stadium).
World No Tobacco Day
World No Tobacco Day is an annual event held on 31 May each year, and its primary aim is to protect both present and future generations from the devastating health consequences of smoking [2].
This year, online network Hypnotherapy Directory are championing the cause by raising awareness about how hypnosis could play a huge part in breaking this difficult habit.
Supporting the Cause
To help such an important initiative, the organisation have overhauled and relaunched their Stop Smoking Hypnosis fact-sheet – which incorporates a plethora of information including the anatomy of a cigarette through to the benefits of quitting and a stopping smoking timeline.
Additionally, the online directory also talks 'stop smoking' with clinical hypnotherapist Claire Knight, to find out more about how the process really works [3].
Hypnosis for Stop Smoking
Claire has been running her busy Devon-based private practice since 2001, and is one of many hypnotherapists who really believe hypnosis is one of the most effective ways to stop smoking.
"Seeking hypnotherapy to stop smoking is often seen as a 'last resort' foray into an unfamiliar world of complementary healthcare," says Claire. "Many have little idea what to expect from being hypnotised and misconceptions are fuelled by the media and stage hypnosis."
For those who do take the plunge and decide they'd like to try hypnosis, the reality is very different to the antics witnessed on TV. It is a serious complementary treatment and is given as such; there are no silly requests or commercial capers during sessions. Whilst hypnotherapy may not work for everyone, it has been extremely successful for a large number of people.
How Does Stop Smoking Hypnosis Work?
Hypnotherapy can be defined as an altered state of mind in which the subconscious is more open to suggestion. But what exactly is hypnotherapy?
During a session, the hypnotherapist will look to change your thought patterns by making suggestions such as 'I do not need or want a cigarette'. The idea behind the suggestion technique is to reinforce positive affirmations so they eventually replace negative thought patterns such as "I need a cigarette when I feel stressed".
Below, hypnotherapist Claire explains what an individual can expect from a session:
"A hypnotherapy session will always start with a brief case history," explains Claire. "Your therapist needs to understand what you get out of smoking, why you started, how many you smoke and perhaps most importantly, what you will gain when you stop!"
Most people are already extremely well informed when it comes to the numerous health issues associated with smoking, and hypnotherapy is certainly not about bombarding the client with gruesome facts and figures.
"We work with the part of your mind (the subconscious) that keeps you believing that you need to smoke because some time in the past it was a solution to a problem," says Claire.
"When a person first decides to stop smoking, the subconscious will often continue to hold on to what has helped in the past, regardless of the long term negative implications. This is why hypnotherapy is needed, to quite literally, 'change your mind'."
To give individuals a clear idea of what they can expect from a session, Claire outlines the key elements of a stop smoking hypnosis session below:
1: The hypnotherapist talks the client through what will happen.
2: The client is taken into a state of deep relaxation.
3: Visualisation and suggestion techniques are used to reprogramme the mind.
4: The client is invited to view their new life as a non-smoker before they are reawakened.
5: A follow-up session is performed a week or two later if required.
For individuals who have experienced little or no success with the various other stop smoking methods available, hypnosis could really help them to make the transition to being smoke free.
"Many people discover that something they believed was going to be very difficult to achieve actually turns out to be ridiculously easy", concluded Claire.
Take the first step to becoming smoke free, and visit Hypnotherapy Directory today.
About Hypnotherapy Directory
Hypnotherapy Directory is a service that recognised the need for collating all of the information needed to help individuals find a suitable hypnotherapist in their local area. Whilst other directories supply contact details, Hypnotherapy Directory goes that extra mile to provide all of the information that those seeking help may require to make the most informed decisions.
Hypnotherapy Directory lists full profiles detailing each hypnotherapist's specialisms, the fees they charge, their practice location, qualifications and background information as to the kind of person they are. The directory also provides a wealth of information about hypnotherapy areas and techniques so visitors can browse this information before choosing a hypnotherapist.
References
[1] Smoking and family life, NHS Smokefree. Available: 2 World No Tobacco Day, World Health Organization. Available: 3 Claire Knight. View information about Claire and her contact details on her Hypnotherapy Directory profile: http://www.hypnotherapy-directory.org.uk/member_10986.html