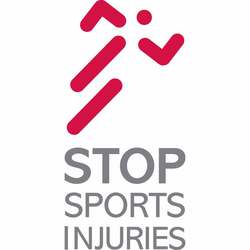 While overuse is the cause of most tennis injuries, they can almost always be prevented with changes to technique and training routines
Rosemont, IL (Vocus) September 1, 2010
With more than 27 million players, tennis continues to be one of America's fastest growing sports with participation having increased by more than 43 percent since 2000. With this increase, also come more injuries especially for younger players.
"As participation booms and training increases at the younger ages, so does the risk for injuries, particularly overuse injuries in junior players. This includes the ubiquitous tennis elbow," says Dr. Todd Ellenbecker, Director of Sports Medicine for the ATP Tour which includes the Grand Slam Tennis Championship, US Open, being played during the next two weeks. Tennis elbow is an overuse injury of the muscles that extend the wrist and bend it backwards – the muscle most used when the tennis ball impacts the racquet.
"The STOP Sports Injuries campaign (http://www.STOPSportsInjuries.org) and our collaboration of nearly 60 supporters, including national health and safety organizations, hospitals, sports medicine practices and sporting organizations are attempting to educate the public about the importance of preventing athletic overuse and trauma injuries, especially in kids," said Dr. James Andrews, STOP Sports Injuries co-campaign chair and renowned orthopaedic surgeon to numerous professional athletes. "While overuse is the cause of most tennis injuries, they can almost always be prevented with changes to technique and training routines," Andrews said.
The STOP Sports Injuries campaign is recommending that parents and coaches promote proper warm-up, stretching and strengthening exercises, adequate hydration and pay close attention to the proper techniques and equipment needed to play tennis. It's also vital for parents and athletes to recognize when an injury has occurred and not have the children "play through the pain."
"We're also seeing an increase in hip and lower back injuries suffered by junior players," Ellenbecker said, most as a result of over training and intensity. When the muscles tire, more stress is placed on the bone and other structures. If this occurs too quickly, the tissues cannot adjust rapidly enough to accommodate the stress and injury occurs, causing a player to be out of the game for weeks in recovery."
The STOP Sports Injuries campaign is an acronym for Sports Trauma and Overuse Prevention. Visit the campaign website at http://www.STOPSportsInjuries.org for more information on preventing tennis injuries.
The STOP Sports Injuries campaign was initiated by the American Orthopaedic Society for Sports Medicine (AOSSM) and includes a comprehensive public outreach program focused on the importance of sports safety—specifically relating to overuse and trauma injuries. The initiative not only raises awareness and provides education on injury reduction, but also highlights how playing safe and smart can enhance and extend a child's athletic career, improve teamwork, reduce obesity rates and create a lifelong love of exercise and healthy activity. The campaign's message underscores the problems of youth overuse and trauma injuries and emphasizes the expertise of our coalition of experts, including the American Academy of Orthopaedic Surgeons, American Academy of Pediatrics, National Athletic Trainers' Association, National Strength and Conditioning Association, American Medical Society for Sports Medicine Sports Physical Therapy Section, Pediatric Orthopaedic Society of North America and SAFE Kids USA. For more details, visit http://www.STOPSportsInjuries.org or contact AOSSM Director of Communications Lisa Weisenberger at 847-655-8647.
###