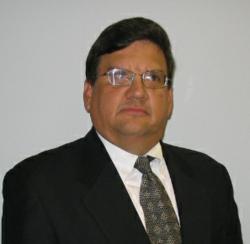 Omaha, NE (PRWEB) April 04, 2013
USstoragesearch.com, the largest and longest standing shop and compare website for the self-storage industry, has taken its already successful product lineup and added new services to make online marketing for self-storage operators more simple and affordable than ever before. The new services include an all-in-one online marketing tool that includes an individual, transactional storage website for its members.
The founder of USstoragesearch.com, Michael Kucera, possesses a strong commercial real estate background with nearly 40 years of experience. It was Mr. Kucera's goal to build a real estate marketing tool that made online marketing efforts for the storage industry simple and efficient. He also wanted this new real estate marketing tool to possess reporting tools to ensure the return on each advertising dollar could be effectively measured.
Over the last two years, the USstoragesearch.com development team has been in development of this real estate marketing solution specifically for the self-storage industry. The result is the USstoragesearch.com Gold Storage Marketing Package, being launched today. The new service incorporates all of the proven USstoragesearch.com services plus a turnkey self-storage website solution built to accomplish Mr. Kucera's four main goals:
1) Create a product that makes the real estate owner's daily online marketing tasks simple and efficient.
2) The product must be transactional in nature – tenants must be able to reserve a storage unit and each reservation should be secured by a credit card to ensure strong move-in rates.
3) Ensure the price point for the product is such that it is attainable and affordable for every operator whether they own 1 storage facility or have 100 storage locations.
4) Ensure that the reporting capabilities make it easy to track marketing investments and demonstrate the return on each.
With the addition of the new self-storage website solution product being introduced today, the company's self-storage marketing product line has been simplified into three easy-to-understand product offerings. The entry level product is the Bronze Storage Marketing Package, which includes the traditional premium membership all members have become accustomed to with no changes to the existing premium membership service – simply a change in name. The Silver Storage Marketing Package is the premium network membership that USstoragesearch.com has been offering since 2011. Again there is no change in service from what USstoragesearch.com members have become accustomed to, just a change in name.
Today USstoragesearch.com offers a more robust real estate marketing tool for self-storage owners, operators and managers. The USstoragesearch.com Gold Storage Marketing Package includes all the services included in the Bronze and Silver Storage Marketing Packages and also includes a transactional stand-alone website that allows storage operators to have an inexpensive online solution. The new product offering gives owners a website that allows consumers to rent a storage unit online. Mr. Kucera stated "one of the best features is that each storage reservation is secured with a credit card so the reservations made online lead to new storage tenants more than 90% of the time." Storage facilities using a property management system can have real time inventory integrated directly into this new USstoragesearch.com website solution. Those storage facilities who do not use property management software are given the ability to list any units they want to rent on their facility too.
This new USstoragesearch.com self-storage website solution should be utilized by all self-storage facilities that currently do not have a website. The solution is one of the most cost-effective website solutions ever offered for the storage industry. The product should also be also be utilized as a supplemental website for those storage facilities that already have a website. For storage owners who already have a website this new online marketing tool provides another transactional landing page website and yet another place on the web to help new tenants find their storage facility.
USstoragesearch.com began in 2004 as a shop and compare website for the storage industry allowing consumers to find self-storage information they needed quickly and easily while providing its storage facility members with the ability to connect with new tenants. Since then USstoragesearch.com has expanded its product lineup in a measured way that made sense to the savvy storage industry real estate owners, operators and managers who were in need of online marketing tools.
The expansion of services began in 2006 when the USstoragesearch.com call center first opened. The storage call center services by USstoragesearch.com allowed consumers to always reach a live agent to help with storage unit rental decisions. The USstoragesearch.com call center, located in Omaha, NE, grew quickly due to its unique pay-per-reservation pricing structure. The company's storage call center now operates 24/7 allowing USstoragesearch.com members to never miss a call day or night.
After the expansion of the call center, other storage and real estate marketing products were offered to enhance the standard USstoragesearch.com membership. In 2011 USstoragesearch.com launched its self-storage network. This network of websites, all powered by USstoragesearch.com, broadcasts the USstoragesearch.com storage facility listing information across thousands of storage, moving and local search directories. The USstoragesearch.com Storage Network allows storage facility member's to have a much larger web presence that is easily managed through their USstorageseach.com member account. This network has continued to grow and is seeing the best results it has ever seen thanks in large parts to the double-digit month-over-month traffic gains by powerful storage partners Storage.com and StorageUnit.com.
About USstoragesearch.com
USstoragesearch.com is a trusted storage partner; serving the storage industry with aggressive and cost-effective online Self Storage Marketing. Established in 2004, USstoragesearch.com is the self-storage industry leader with the largest member base, featuring over 18,000 storage locations throughout the United States. Storage customers using the USstoragesearch.com Self Storage Network search real-time available storage units by facility location, unit size, property features and specials. Customers have an easy way to find, compare and securely reserve storage in minutes. These real-time reservations are proven to convert to rentals for member facilities more than 90% of the time.