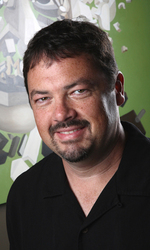 I take the nomination as an honor of all of the amazing entrepreneurs across the country.
Rockton, IL (PRWEB) July 28, 2010
Tim Storm, founder and CEO of FatWallet.com was just named as one of the five finalists for the Entrepreneur of 2010 by Entrepreneur Magazine presented by The UPS Store®. Now through September 10, FatWallet faithful are encouraged to vote for online affiliate marketing pioneer Tim Storm as the Entrepreneur of 2010.
"There are so many entrepreneurs throughout the US who are doing amazing things," states Storm. "To think that there is 'one best' is unfathomable.  I take the nomination as an honor of all of the amazing entrepreneurs across the country."
"Narrowing down the list was challenging," said Amy Cosper, VP/editor in chief at Entrepreneur. "Entrants really wowed us with their ingenuity, thirst for growth and passion for making a difference with their businesses. The entrepreneurial community is stronger than ever, and this contest is about recognizing their collective impact on us -- socially and economically."
"Each of the finalists is making a big difference with his or her business, and they represent the innovative entrepreneurs we see in our centers every day," said Tom Crockett, vice president of sales and marketing at Mail Boxes Etc., Inc., franchisor of The UPS Store. "It truly is amazing to see the entrepreneurial community come together and cheer on their own."
FatWallet started in 1999 with a $100 idea and a vision to create and nurture an online community where consumers find and share coupons and deals. The company's success is a result of a strategic mission to serve consumers with knowledge, value and guidance and to support their right to share content online. Storm also credits FatWallet's success to his belief that "work shouldn't suck"-his plan to cultivate a successful work culture where work and play can coexist. Storm's strategy has made FatWallet one of the most successful community deal sites on the internet, allowing FatWallet to make generous contributions to a variety of youth, education and entertainment activities.
You can view Storm's business profile and vote here.
About FatWallet
As the preferred online shopping resource for millions of savvy consumers, FatWallet works closely with hundreds of merchant partners like HP, Travelocity, and Wal-Mart to publish exclusive offers, money-saving coupons, and cash back rewards. The growing FatWallet forum represents the pulse of not only FatWallet but also an evolving online marketplace where smart consumers gather to share and learn. Fatwallet.com ranks by Quantcast as one of the top 1,000 Internet properties, worldwide.
Brent Shelton
FatWallet
815-624-8486 x236
###