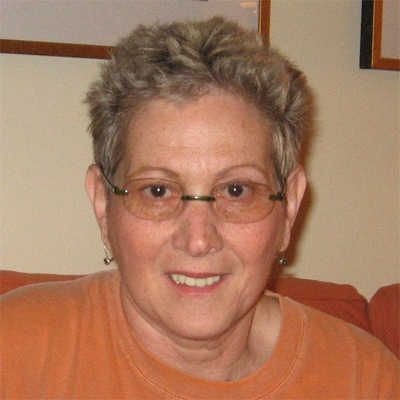 Visiting My Father's Office
Northampton, MA (PRWEB) July 15, 2007
Tom Howard Books is pleased to announce the results from its 15th annual Tom Howard/John H. Reid Short Story Contest. Bonnie Lurie of New York City won first prize and $1,200 for her story "Primary Day". Over 1,200 entries were received from around the world.
In Lurie's riveting personal account of the September 11 World Trade Center attacks, the tension is heightened by her memories of narrowly escaping the 1993 bombing as an employee on the 61st floor of Tower One. On her way to meet her former co-workers for breakfast on that fateful morning, she emerges from the subway to watch in horror as history repeats itself before her eyes. Her agonizing slow-motion escape is aided by a kind stranger, epitomizing the solidarity in the face of disaster that New Yorkers remember from that day.
"A man hit against us so hard, he knocked the cane out of my hand. I realized I couldn't bend down to pick it up or I would be thrown to the ground. Sue reached down to grab it and got trampled by several people. I grasped her hand to help her up, but got pushed away by a throng of people. I couldn't even turn around. I yelled out her name. I thought I heard her say, 'head towards the water, the tower is falling', but I wasn't sure. I tried to catch my bearings. I had been on Cortlandt Street across from Tower One and I know I had been moved up towards Broad Street, I could barely make out the Stock Exchange Building. I tried to calm myself, but all around me was the smell of fear and death, and it seemed as if the buildings themselves were breathing hard and crying."
Of the winning entry, the judges said, "An eyewitness account of a tragic event made even more powerful and unnerving by the writer's extremely skillful writing style with its meticulous attention to riveting detail and its engrossing portrait of the writer herself. This is no impersonal report or a dull recitation of hideous facts, but a living, involving and deeply moving account of personal experience."
Second prize of $800 went to Susan Keith of Eugene, Oregon for her memoir "Visiting My Father's Office", a tribute to a father whose modest exterior masked a remarkable life of service to his community. The judges said, "Maturity and understanding are not only engagingly revealed in the unfolding of this remembrance, but the language Ms. Keith employs always remains admirably clear and natural."
Ms. Keith also earned two Most Highly Commended awards of $100 for the political satire "Labor of Love Day, 2005" and the story "Magnolia", about a child's first encounter with racism and betrayal. Elana Bregin of Durban, South Africa won third prize and $400 for "They", a science-fiction tale combining lyrical imagery with a searing indictment of our cruelty to animals in the name of scientific research. The judges said, "The horror of the story's central situation seems more insidious because it is never fully revealed but strikingly cloaked by incidents that are themselves terrifying. The conflict of science and humane rationality is effectively deepened by beautifully chosen, almost poetic, language."
High Distinction awards of $200 each were given to Jan Breen, Abby Ingraham, Marianne Sciucco and Laura Shumaker. Most Highly Commended awards of $100 also went to Ms. Ingraham, Jessica Greene, Geoff Griffin, Linda Oatman High, Nicholas Kennedy and Juhi Sinha. Their winning stories are published online at http://www.winningwriters.com/tomstory
About Tom Howard Books and John H. Reid
The Tom Howard/John H. Reid Short Story Contest accepts short stories, essays and other short works of prose. All styles and themes are welcome. Both published and unpublished work are accepted. The next contest will open for entries on August 15, 2007, with a postmark deadline of March 31, 2008. Entries are accepted online and by mail. For guidelines, please see http://www.winningwriters.com/tomstory
Contest sponsor and final judge John H. Reid is a former journalist and magazine editor who has published several novels, a collection of poetry, a guide to winning literary contests and fifteen books of film criticism and movie history. He lives in Wyong, Australia. Mr. Reid is assisted in the judging by Dee C. Konrad. A leading educator and published author, Ms. Konrad was Associate Professor in the English faculty of Barat College of DePaul University, and served as Dean of Liberal Arts and Sciences for the year 2000-2001.
About Winning Writers, Inc.
Winning Writers assists with entry handling and publicity for the Tom Howard/John H. Reid Short Story Contest and other literary contests sponsored by Tom Howard Books. Winning Writers is today's leading source for poetry contest information. We have been selected as one of the "101 Best Web Sites for Writers" by Writer's Digest for three years running (2005-07). Our online database, Poetry Contest Insider, ranks and profiles over 750 literary contests. Our free email newsletter offers news about free poetry and prose contests and quality literary resources.
Winning Writers was founded in 2001 by Jendi Reiter and Adam R. Cohen. Learn more at http://www.winningwriters.com
# # #