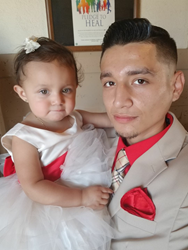 LOS ANGELES (PRWEB) November 28, 2018
Brentwood-based attorney Abraham Sandoval will announce the filing of a lawsuit concerning the circumstances surrounding the death of 23-year old Michael Medina, who on October 4, 2018, was found strangled in a private bathroom at a Muse Treatment Rehabilitation Center in Culver City. Michael was later pronounced brain dead by doctors.
Initial reports ruled Michael's death a suicide. The wrongful death action claims Muse was negligent.
The family will be holding a press conference outside the offices of Sandoval Law, APC on Thursday, November 29, 2018 at 5:00 P.M. A wrongful death lawsuit has been lodged in the Los Angeles Superior Court, 18STCV06285. For further inquiry please email: asandoval(at)slawapc.com