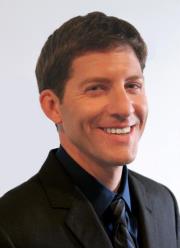 (PRWEB) March 16, 2012
When starting a business, most entrepreneurs dream about the finish line; specifically how their lives will be radically better once their business becomes a huge success.
But, soon after they start their businesses, entrepreneurs and business owners become trapped in the day-to-day, week-to-week, and month-to-month goals of generating more sales and profits, improving employee performance, and trying to reduce their hours and stress, according to Dave Lavinsky, co-founder of Growthink, Inc -- a leading entrepreneurial consulting firm that since 1999 has helped thousands of clients develop business plans and achieve success.
"At some point, the vast majority of entrepreneurs become 100% focused on these short-term goals and lose sight of their long-term visions. As a result, they begin to wander, and never achieve the vision they initially hoped to achieve," said Lavinsky.
"The solution is rather simple: entrepreneurial hopefuls need to stop what they're doing and dream again about the finish line. Specifically, reassess what it is that they are trying to accomplish with their business. In many cases, this long-term vision will be the same as the long-term vision people had when they first started their business. In other cases, their long-term vision might have changed."
"But in every case, it is essential to reassess what the long-term vision is, or there will be virtually no chance of achieving it. And importantly, once someone has identified this vision, they need to reverse engineer it. That's right, to fully imagine how the business will look once the long-term vision has been achieved, and then to create the action plan for achieving it."
To help entrepreneurs achieve this, Lavinsky has outlined a step-by-step plan for identifying a long-term vision and reverse engineering it:
1: Identify the long-term vision
Write down what the ultimate goal for the business is. To sell it to another company? Sell/give it to employees or children? Take it public? Continue to run it forever and reap ongoing profits?
2: Identify key end-game metrics

By what date should the vision to be achieved?
What will the company's annual revenues be at this date?
How many customers will there be at this date?
How many employees will there be at this date?
On this date, what will the day to day responsibilities be?
On this date, what will be the top selling products and/or services?
Step 3: Reverse Engineer Success within the Key Functional Areas
Lavinsky invites entrepreneurs to answer the following questions as if today was the future date in which they achieved their long-term vision and were looking backwards.
According to Lavinsky, entrepreneurs should ask questions such as:

What marketing channels allowed the business to attract/gain the most customers?
What has been done to fully satisfy the customers?
What business partnerships (if any) have been forged that have resulted in significant numbers of new clients?
What has been done to develop the top selling products and/or services?
Who are the key managers that motivate and manage the other employees? When did the business find these key managers? Where were they found? How were they developed?
When did the company start ramping up the hiring process?
What systems have been built to ensure the business runs smoothly and without any required day-to-day involvement?
Who funded the business along the way? How were these funding sources obtained?
Step 4: Create Action Plans
Lavinsky then instructs entrepreneurs to create their own action plans based on the answers above.
"The exercise above is critical in ensuring success. The key is to not only dream about what the business looks like when it has achieved success, but to reverse engineer that dream. People need to think through how their business got to its successful state. And then work backwards in creating action plans that will get them there. And once these action plans have been created, be sure that the team stay focused on executing them," said Lavinsky.
About Growthink
Growthink, Inc. is a leading provider of entrepreneurial consulting services. Growthink has also developed several training products and tools for entrepreneurs, including a business planning template, a strategic plan template, and a marketing plan template. To learn more about Growthink's products and services, call 800-506-5728.