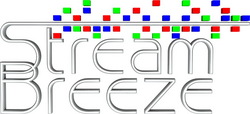 It's A Breeze
Clearwater, FL (PRWEB) March 15, 2011
Hi-Tech Enterprises, Inc. is proud to offer affordable, easy-to-learn Composite, Digital, SD and HD streaming solutions worldwide with the release of the Stream Breeze. The Stream Breeze takes all of the hassles formerly associated with bringing multiple sources together and provides a way to seamlessly stream, record, project or otherwise broadcast video. If you can click a mouse, it's a Breeze.
All three basic models are NTSC or PAL capable at no additional charge. The lineup includes the most economical live-to-the-internet streaming system available, complete with multi-camera true HD. All systems are filled with a variety of functions and features essential to a professional looking webcast. Each model is designed for a specific market so that anyone can zero in on the features best suited for their application and budget. If the application is more specialized, Hi-Tech can custom configure a unit.
Every unit features four real-time inputs to switch or record, as well as built-in graphic and video clip players that can be switched as well. The higher-end models have the ability to change any input that's not already in use to be used as an output. The entry-level system allows USB, IP cameras and even cell phones to be brought in as virtual inputs. The user may switch between them in real time and multiple images may be displayed on the screen for a professional look. With its small, light-weight case and easy portability, it's a breeze to set up and start streaming in a matter of minutes.
Quick and simple configuration via the easy-to-use and intuitive control panel allows the sending of switched output to multiple platforms. Video inputs don't need external preview monitors as it is all done on the main computer screen. A number of features are included in all models, such as titling, a customizable interface, multi-channel picture-in-picture, a DVD burner and an SSD system drive for an extremely fast boot-up.
The most unique feature common to all Stream Breeze systems is the try-before-you-buy program. A fully-loaded Stream Breeze starts at well under $5,000. For additional information, visit http://www.StreamBreeze.net or contact Hi-Tech Enterprises, Inc. at 888-463-9805 or 727-573-9600.
About Hi-Tech Enterprises, Inc.
Hi-Tech Enterprises, Inc. has been providing quality new and used equipment and services to the video community for over 28 years. They are a one stop shop for affordable broadcast video equipment, rentals, repair, multi-camera systems, streaming solutions, internet video broadcasting equipment, and much more. They have expert technicians available to build new systems to fit the needs and budget of the customer.
# # #