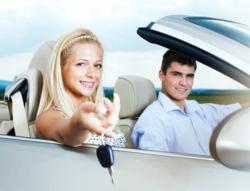 CAL's has helps thousands of students and those looking for new auto loans get approved for their next new or used vehicle.
Seattle, Washington (PRWEB) March 11, 2013
For most everyone, besides a home, buying a new car is the one of the most expensive purchases they will ever make. Young adults, and those looking for student auto loans, often find getting that loan for the car of their dreams can be a frustrating, and sometimes even an embarrassing process. The following tips from Complete Auto Loans are designed to help overcome some of those challenges.
The first tip has to do with staying employed in the same line of work. Jobs change for everyone from time to time, but staying consistent in your type of work helps build experience and knowledge in the eyes of future employers. Lenders look at this too, and know that people who display the most experience are typically able to demand higher pay, making them much better loan prospects.
Next, CAL's recommends that consumers get their loan approved before they begin shopping. Nearly every auto dealer offers financing, but they are bound by the underwriting codes of the limited number of banks they collaborate with to offer financing. Financing through the dealer often leads to paying higher rates, if the driver can even qualify at all.
Finally, Complete Auto Loans advises consumers to be aware of their credit history. Knowing what is being reported on a consumer's record is very important since there are many opportunities for items to get misreported.
There are three major credit bureaus, which all provide lenders with a credit score based on the timeliness and accuracy of the information that is being provided to them. In cases of identity theft it can sometimes take years to get all the damage done to be corrected, and even in less serious situations, it can take months to get creditors to properly report payment history, etc. Students and other young adults also have the problem of not having enough credit, so knowing ahead of time what a consumer's credit history shows allows for addressing any issues. Complete Auto Loans actually provides free credit score checks and $1.00 credit history reports as a way to help out customers.
Online auto loans offer a variety of options for students looking for an auto loan. A good place to start is with a visit to Complete Auto Loans, taking 60 seconds to fill out the form they have online. Knowing what your borrowing power is before you risk being denied for a loan, and not missing out on that next reliable car, is well worth the time.