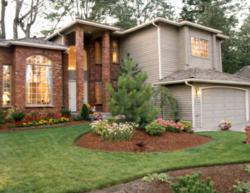 Studio City, Ca (PRWEB) March 05, 2013
Flipping Studio City real estate refers to the process of rapidly buying, fixing, and reselling houses in this market area. Many Studio City homes for sale offer the opportunity for investors to make a profit by upgrading a property and reselling it. Flippers can make a solid profit by turning homes over within six months or less of purchase. A savvy Studio City real estate agent like the professionals at Red Blue Realty can guide buyers interested in flipping property. There is a high demand for homes due to an under-supply of properties, and flipped properties have increased over twenty-five percent from the previous year. Here are some tips for acquiring Studio City properties in this growing trend.
Tip One: Analyze the Market
The housing market is on the upswing, interest rates are low, and investors should evaluate which neighborhoods are most attractive in terms of available properties and the community's resources. A home will resell more quickly if it's in a community with good schools, limited housing availability, and solid business growth to back up the neighborhood.
Tip Two: What Will Make Flipping Easier
Red Blue Realty can advise buyers on which elements will create the most demand for a property. A professional Studio City real estate agent knows that simple elements like property landscaping upgrades, environmentally enhanced features such as insulation or Energy Star appliances, and the installation of a security system can effectively attract buyers and encourage a quick sale.
Some resellers focus on environmental upgrades, some on luxury upgrades, and others look to simple enhancements like fresh paint and new windows. Discover what is most attractive to buyers in a given area and flipping will become easier.
Tip Three: Investment Strategies
Buyers intending on flipping should look for properties that most support their investment goals. A buyer looking to immediately resell will have different properties in mind than a buyer looking to renovate, rent, and hold on until prices rise again. This will also cause different decisions in regard to which neighborhoods are best to purchase in, an up and coming area or a more established community, a luxury development attracting higher end buyers, or a low income neighborhood hungry for housing.
Tip Four: Watch the Market
House flipping's success is certainly market driven. Flippers should look at upswings and downturns in the over all marketplace, and be aware of and comfortable with cyclical slow periods when a renovated property can remain on the market for awhile.
Tip Five: How much Renovation?
Flippers also need to consider just how much work they want to put into a property before buying. Foreclosed properties may exhibit poor upkeep, and costs to replace a leaky roof or eliminate pests may make the most bargain properties less of a bargain. Make a budget, get financing to fit it, and then decide on the property that best suits flipping strategies.
Website: http://www.redbluerealty.com
Email: Contact(at)redbluerealty(dot)com
Phone Number: 1-(855) 66-RBREALTY or 1-(855) 667-2732