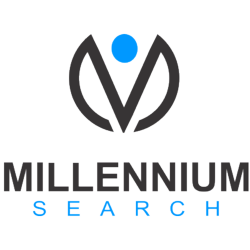 "We interviewed a number of recruiters prior to selecting Millennium Search," said StuffBuff founder and CEO Michael Langer. "I liked their energy and can-do attitude, and they have the right kind of experience to find the top talent we need."
Charlotte, NC (PRWEB) October 27, 2011
Real time ad company StuffBuff has retained top executive recruiting firm Millennium Search to place several key positions for the firm. These include Vice President of Engineering, Business Development Executive/Sales positions and developer roles with top notch engineers in NYC.
"We interviewed a number of recruiters prior to selecting Millennium Search," said StuffBuff founder and CEO Michael Langer. "I liked their energy and can-do attitude, and they have the right kind of experience to find the top talent we need."
StuffBuff, based in New York, re-launched in August 2011. The company's technology allows people to see relevant ads and information about the words that they highlight on websites they visit. Using StuffBuff, people can highlight words on a web page and even purchase the products without leaving the page. Initial StuffBuff customers include Barnes & Noble, Buy.com, Deal Wise Mommy, Linkshare and Walgreens.
"We work with lots of early-to-mid stage startups backed by top-tier VCs, and we think StuffBuff has an exciting value proposition to be successful in the market today," said Millennium Search CEO Amish Shah. "Michael has the drive, vision and passion to succeed in the booming online advertising area. We look forward to our partnership with StuffBuff as they make these crucial hires and grow the company."
About Millennium Search
Millennium Search is a boutique executive search firm focused on placing top talent in early-stage, mid-stage and Fortune 500 technology companies globally. Headquartered in Charlotte, NC, the firm has offices in San Francisco, CA; Boston, MA; Bergen County, NJ; Long Island, NY; Midtown Manhattan (NYC); Charleston, SC; and Palm Beach Gardens, FL.
# # #