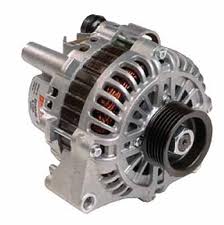 This company is now a leading supplier of 4x4 parts and accessories.
Houston, Texas (PRWEB) March 31, 2013
Subaru is one of the top import automakers in the world and all vehicles manufactured after 1997 are currently 4x4 capable. Locating replacement parts in used or aftermarket configurations can be a challenge when not purchasing from a Subaru dealership. The AutoProsUSA.com company is now discounting all used Subaru parts online. This company is now a leading supplier of 4x4 parts and accessories. The discounted parts can be found online at http://autoprosusa.com/subaru-oem-parts.
Automakers generally produce two types of auto parts for consumer sale. The first type is OEM and are typically sold directly to dealerships for resale. These part types usually have a higher price tag due to the retail pricing set by automakers. The second type is aftermarket parts that are licensed replications. The main difference is the price between these two versions.
Buyers searching for a discounted price for aftermarket and used OEM parts can now used the Auto Pros company website to locate each part type faster online.
One of the innovations made by this company in 2013 is a new parts search system. This parts system has been installed on the company website. The redesign of this website has made it possible for any part type to be searched faster and with the click of a button. These innovations have helped this company to offer its entire inventory online in a searchable database. This database is now updated with new parts and stock information to ensure accuracy.
The Subaru additions and discounts represent a portion of the import upgrades made this year online. Parts and accessories from other import automakers have been added online. These parts are one way that are now used to provide better purchasing resources for parts buyers. By updating the company pricing and inventory often, the Auto Pros company maintains its customer service record for excellence as an auto parts retailer online.
About AutoProsUSA.com
The AutoProsUSA.com company is a leading retailer for used, new and aftermarket auto parts. This company stocks import and domestic parts from nearly all manufacturers. By creating low price incentives for customers, the sales volume at this company has increased since the original launch. The AutoProsUSA.com company is staffed by auto industry specialists working together to provide expert services and high parts value. The parts that are sold by this company come with complete warranty protection from each manufacturer. Expedited shipping services are now offered by this company for all sales online.