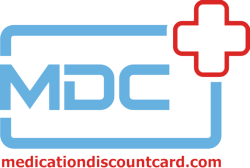 The Suboxone coupon offers a $0 copay on the Suboxone Film for the remainder of 2012
Margate City, NJ (PRWEB) November 15, 2012
Medication Discount Card has announced the availability of a new coupon for Suboxone through its website. Visitors to MDC can locate the coupon at the footer of the page medicationdiscountcard.com/drug/suboxone-coupon/, under the header "Suboxone Coupon." Once printed off, the coupon is redeemable at pharmacies across the U.S.
Suboxone (buprenorphine-naloxone) is an FDA approved treatment for opiate and opioid dependence; chiefly, for addiction to prescription painkillers. Jeremy Duboys, President of Medication Discount Card, LLC and company spokesperson, announced the new coupon's benefits and explained its significance.
"The Suboxone coupon offers a $0 copay on the Suboxone Film for the remainder of 2012. The coupon also unlocks full access to the online Here to Help program® for patients to manage their experiences of opioid dependence treatment."
He continued, "Suboxone is an effective treatment for prescription painkiller addiction and is being utilized to combat a pandemic problem across the country. According to the Centers for Disease Control, abuse of these drugs has increased by 300% in recent years and there are currently 100 daily casualties from associated overdoses. Suboxone is successful in assisting many to live by breaking the cycle of addition. The discount coupon helps make Suboxone more affordable for those in need."
Suboxone's usage is bolstered by its success as a treatment, according to new research published in the journal Archives of General Psychiatry. Researchers from McLean Hospital and Harvard Medical School conducted a nationwide study in which 653 treatment-seeking outpatients dependent on prescription opioids were given Suboxone in a randomized clinical trial. The researchers concluded that, when continuously prescribed Suboxone, patients addicted to prescription painkillers can succeed in overcoming their addition.
Mr. Duboys added that MedicationDiscountCard.com also carries additional coupons for other treatments.
"Customers can also find discounts for many other meds on our website. Among others, we currently have a Vyvanse coupon, an Advair coupon and a Cymbalta coupon available. As always, we welcome requests from customers for specific discounts that they would like to see on MDC."
To learn more about the Suboxone coupon or to print off it off direct, simply visit: http://medicationdiscountcard.com/drug/suboxone-coupon/