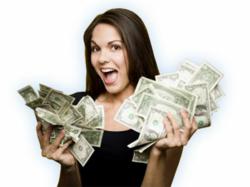 Attending the Success Seekers Retreat in the "maravilhoso" Brazil, April 26 to 30, with Simone Mitjans' will equip attendees to return home unstoppable.
(PRWEB) March 26, 2013
Most successful business women know they need realistic strategies, effective coaching sessions and takeaways with measurable results when they invest in retreats and conferences to grow their business. Attending the Success Seekers Retreat in the "maravilhoso" Brazil, April 26 to 30, with Simone Mitjans' will equip attendees to return home unstoppable.
As a recent article in Forbes points out, women make terrific entrepreneurs, and the select few who get to attend this retreat will be given sustainable, customized strategies, that are as unique as their own energy signature to take back with them and be a force of change in their lives and in their worlds.
"Real success for women in business, is attainable," says Simone, creator of the Y.E.S. Energy Signature program. "The women I've worked with have testified to the hundreds of thousands of dollars they are making right now because they are motivated, pro-active and open-minded. This allowed me to work with them on a very personal level to help them see the success they were destined for, but previously had not achieved."
The Success Seekers Retreat is perfect for those who:

Are able to keep agreements between themselves and others
Are trusting in the process of life
Are able to take responsibility for their own successes and challenges
Are will to be a cause, instead of an effect, in their business
Are ready to make an investment in themselves
The location, Florianopolis, Brazil, was chosen due to the energy of abundance, which has been powerfully activated there. Their current president, Dilma Rousseff, is a woman. Brazil is also the destination of the moment, as world-class athletes will be headed for the Olympics and the World Cup.
It's also home to Simone's family, and there's no better way to see such a gorgeous location as through the eyes of a trusted native. Newsweek included Florianopolis on their "Ten Most Dynamic Cities in the World" list in 2006, and it's only become lovelier in the time since. This location is the ideal destination due to its divine scenery, majestic atmosphere, and immense safety.
The workshops are daily from 9 a.m. to 1 p.m. Free time should be spent on the pristine beaches, participating in watersports, hiking through lush mountains, or relaxing in world-class spas. Space is limited. Women business owners and entrepreneurs who are interested in attending are encouraged to call 1-800-263-4811 or get to know Simone better on her Facebook page. Sign-ups can also be completed on her website, http://www.simonemitjans.com/retreat.
About Simone Mitjans LLC:
Marketing and mindset coach Simone Mitjans is a leader in business transformation and a mentor for passionate women entrepreneurs from around the world. Her "Attract YES Clients" programs serve women who want to attract more clients, increase revenues, and enjoy more freedom to live an amazing life while making a difference. As a conscious business expert, Simone creatively integrates practical marketing strategies and mindset principles, including her energy signature assessment service, in her mentoring and coaching programs for high-level success. Her mission is to empower women to be a force of change on the planet, by helping them to follow their dreams and build a meaningful and profitable business.