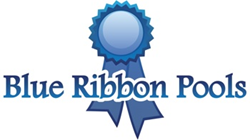 Suffolk County Pool Company, Blue Ribbon Pools Starts New 2013 Season with Brand New Machinery.
Commak, New York (PRWEB) March 14, 2013
Blue Ribbon Pools, based in Long Island NY, is announcing the launch of new pool season with brand new machinery required for pool construction and maintenance. They offer all services a swimming pool needs including, regular pool cleaning and chemical services, emergency repairs, filter cleans, liner replacements, covers, renovations, and water features.
A company spokesperson said, "Make your backyard a vacation in itself. A backyard pool is a great place to relax and unwind. We have the latest machinery required to keep your pool immaculate, beautiful, and safe."
Having a pool in the home has many advantages. Besides making a home look like a holiday resort, it provides means of doing the best cardiovascular exercise, swimming, right in the backyard at any time. Especially if pool owners have children, it is a great way to keep them busy during their entire summer vacation!
Many home buyers who have kids look for homes that have safely constructed pools. The company spokesperson had this to say, "Having a pool markedly increases your home value and safety around the pool is our top priority. Protect your loved ones by securing your pool with a professional safety cover."
Pool is a great place to De-stress, but don't get stressed out thinking about its maintenance. Pool maintenance is a critical and time consuming aspect of owning a pool, but it does not have to be a burden on owners. With the help of modern technology part of its maintenance can be done by owners themselves. For example: installing automatic pool covers can take away a lot of the hassle required to cover and uncover the pool every time customers to use it. The other really cool equipment is a robot that can be used to clean and scrub the pool within hours.
Having a weekly or bi-weekly maintenance schedule can make all the difference. At Long Island Pools Ltd, their professional team of technicians is trained to do all kids of maintenance, repair and installation work.
The company spokesperson concluded by saying this, "No matter what shape or size your backyard is, we can construct a pool that matches the personality of your home. It will be built in a way that will accent your home."
To request a quote or more information, call http://www.longislandpoolsltd.com
Blue Ribbon Pools
169 Commack Rd.
Bay Shore, N.Y. 11706
888-FIX-POOL
888-349-7665