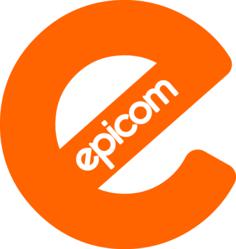 Austin, Texas (PRWEB) March 26, 2013
Epicom, an Austin-based SugarCRM Gold Partner, today announced its sponsorship of SugarCon 2013. SugarCon, SugarCRM's annual customer, developer, and partner conference, brings together thousands of CRM users all over the world. SugarCRM is one of the fastest growing customer relationship management (CRM) companies that enables effective customer engagement enterprise-wide. SugarCon will be hosted at the world-renowned Waldorf Astoria New York hotel, from April 8 through April 11.
Epicom is a leading SugarCRM Gold Partner focused on consulting, customizing, and integrating SugarCRM systems. As a sponsor, Epicom will be will be demonstrating its Sugar solutions and products at booth 306, including its recently released QuickBooks integration. Epicom's QuickBooks integration is the first SugarCRM integration to be listed on Intuit App Center. Epicom will also feature its new SugarCRM hosting platform, which is four times faster and provides better performance and security with HIPAA and PCI compliant packages available.
Epicom's customers uShip and USAFact are guest speakers at SugarCon and will present their case studies at the conference. Dean Xeros, Vice President of Sales for uShip, the world's largest online shipping marketplace, will discuss how uShip's diverse sales and support organization has grown since implementing SugarCRM and working with Epicom. USAFact, an online leader in pre-employment screening services, will be represented by its CEO, Matt Davidson, who will present how USAFact continues to drive results and increase user adoption of its SugarCRM system.
In addition to its sponsorship and customer participation, Epicom is one of six finalists in the Sugar App Throwdown. This is the second consecutive year Epicom has been chosen to participate in this competition. Epicom Engineer and Customer Advocate, Aaron Wine will present Epicom's FedEx integration during the throwdown. Each app will be presented then judged based on innovation, functionality, and usability. Rated by both the judges and the crowd, the App Throwdown adds a unique and engaging aspect to SugarCon.
The SugarCon agenda is packed with an A-list speaker lineup of CRM experts and thought leaders, celebrity CEOs, major global brands, and leading industry analysts. With all of the customer and solution breakout sessions, live interactive demos, and hands on customer training, SugarCon 2013 will offer business users the information and tools they need to help their organizations compete and thrive in today's open landscape.
To learn more about SugarCon 2013, click here. To learn more about Epicom's products, integrations, and services, visit http://www.epicom.com.
About Epicom Corporation
Epicom customizes, supports and hosts high-performance web-based Customer Relationship Management systems. Epicom has completed hundreds of successful CRM projects and is one of Sugar's leading North American Gold Partners. Our focus is on consulting and executing complex SugarCRM deployments, customizations and integrations. For more information, call 512-481-9000, or visit our website at http://www.epicom.com.
About SugarCRM
SugarCRM democratizes customer engagement, empowering every professional who interacts with the customer to excel at their job. SugarCRM's market leading open Customer Relationship Management (CRM) platform delivers the agility, flexibility, and security required to equip each customer facing professional with the information and tools they need to effectively engage with their customer. SugarCRM applications have been downloaded more than 11 million times and currently help over 1.2 million end users across disciplines effectively engage their customers. Over 6,500 organizations have chosen SugarCRM's On-Site and Cloud Computing services over proprietary alternatives. SugarCRM has been recognized for its customer success and product innovation by CRM Magazine, InfoWorld and Customer Interaction Solutions.
For more information, call (408) 454-6900 or 1 87 SUGARCRM toll-free in the US, emailcontact(at)sugarcrm(dot)com, or visit http://www.sugarcrm.com. You can also connect with SugarCRM onFacebook, Twitter and YouTube.