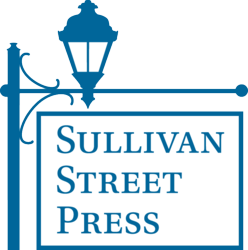 The options are amazing, and for a company this size with a small but growing list, we have these sales opportunities, extensive customer service, and a server to buy from that is 100% carbon neutral
New York, NY (PRWEB) November 20, 2012
Sullivan Street Press, leading green e-book publisher now offers cutting edge technology in the form of an electronic gift certificate for use in gifting e-books.
Until now, there wasn't a way to gift an e-book since they are delivered directly to the purchaser's email and it is illegal to share. With the discovery of an e-commerce plug-in, Sullivan Street Press is one of the first small publishers to offer the ability to purchase a gift certificate for the price of the e-book allowing it to be given as a gift. The purchaser is given the opportunity to enter the name, email address and add a personalized message to their recipient.
Staying in touch with the publisher's green and environmentally conscious philosophy the gift certificates are electronic and delivered via email. The gift certificates are currently available in monetary increments of $5.95 and $12.95 payable through PayPal or major credit card, and can be used to purchase e-books from the Sullivan Street Press online store.
While this is exciting news for those interested in gifting their favorite Sullivan Street Press titles, it is equally exciting for non-profits and new authors who are interested in increasing sales, gathering more data, and having access to cutting edge sharing features for their e-books. This new technology provides the ability to create limited time offers, quantity offers, buy one get one and many other options providing the ultimate flexibility in managing sales.
"The options are amazing, and for a company this size with a small but growing list, we have these sales opportunities, extensive customer service, and a server to buy from that is 100% carbon neutral" states Deborah Emin, founder of Sullivan Street Press
Sullivan Street press hopes that by offering an environmentally friendly gifting option, that it will help them to continue their green e-publisher commitment by providing readers and authors with an alternative to traditional book publishing and gift giving.
For more information about Sullivan Street Press and available products please visit http://www.sullivanstpress.com.
About Sullivan Street Press:
Founded 3 years ago, Sullivan Street Press entered the e-publishing domain to change the publishing paradigm. It recognized that for both financial and environmental reasons it was necessary to advocate for the rise of the e-book and the technology that makes all things digital possible. Responding to readers' concerns, many of whom aren't yet ready to commit to the e-book revolution, SSP began to have its books published in Print-on-Demand format on the Espresso Book Machine at McNally Jackson Books in New York City. Then it reached out to On Demand Books, the parent company of the Espresso Book Machine, to be included in their world wide system of Espresso Book Machines. In furtherance of the digital side of its publishing mission, the Scags Series is also available as in iPad app, powered by MAZ Digital. For more information on all the various ways in which Sullivan Street Press is using new technology to reduce pollution and waste in the publishing process, visit the website: http://www.sullivanstpress.com