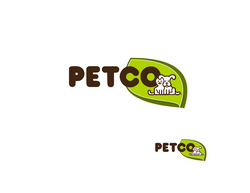 Before traveling, get your pet acquainted with their carrier or take them in the car to a place other than the vet
San Diego (Vocus) May 28, 2010
Summer is just around the corner, school is almost out, the weather is heating up and bags are being packed. Many Americans will soon head out on vacation and bring along their four-legged friend. According to the Travel Industry Association of America, an estimated 29.1 million Americans have traveled with a pet in the past three years. However, few consider the many safety and regulation issues associated with pet travel until it's too late. PETCO and pet expert Tracie Hotchner, host of NPR's Gracie-Award® winning show "Dog Talk"® and "Cat Chat"® on the Martha Stewart channel of SiriusXM satellite radio, have teamed up to educate vacationers on the many challenges associated with pet travel and how to better prepare yourself and your furry friend.
CHALLENGE #1: Ensuring Your Establishment is Pet-Friendly
SOLUTION: You may be surprised to learn that finding a pet-friendly hotel is easier than ever if you know where to look. The Internet is a great place to start for the most up-to-date and timely information. There are also many websites that have comprehensive lists of pet-friendly hotels and campgrounds. Stop by an AAA office to pick up their localized pet guide. Extra tip: when staying in your home-away-from-home, feed pets on the tile bathroom floor to help with hotel cleanup and always tip the maid for a job well done.
CHALLENGE #2: Knowing What to Pack for Your Pet
SOLUTION: Packing for a pet is much like packing for a child -- you must prepare for every occasion. Make sure your dog has a collar listing your mobile number not your home number. Microchips are another surefire way to ensure a pet's safe return if lost. Prepare your pets' normal food in plastic bags, as switching their diet can result in stomach upset. For those packing lightly, freeze dried meals are available and easy to pack such as Grandma Lucy's raw dehydrated premium foods sold in the natural section of PETCO. Always pack towels to cover the back seat of your car or rental car, as well as plastic bags to pick up after your pet regardless of local laws. Water is also critical, so bring portable water bowls and plenty of water. You can find PETCO brand foldable bowls at your nearest location. Simplify things by creating a pet travel kit with food, treats, favorite toys, any medicines and health documents.
CHALLENGE #3: Inconsistent & Confusing Pet Travel Airline Regulations
SOLUTION: There are so many things to consider when traveling by air and information is often confusing and ever-changing. Tracie says, "beginning your journey with a pre-approved pet carrier always helps to ensure your airline travel runs smooth." PETCO and Sherpa have partnered with American Airlines to create the ''Guaranteed on Board'' program, which includes universally approved pet carriers that come with all the necessary information for airline pet travel. To avoid confusion at the airport, plan ahead by making a reservation for your pet. Most airlines only allow a small number of animals in the cargo area and an even smaller number of animals inside the cabin. If your pet is traveling in the cabin with you, they must fit comfortably under your seat in a pre-approved carrier and not be taken out for the duration of the flight. Additionally, make sure you have your pets' health certificate, pet passport for international travel, and proof of age. Always check with your individual airline before taking off so you have the most up-to-date information.
CHALLENGE #4: Dealing with a Nervous Animal
SOLUTION: Just like humans, pets become anxious when put in new situations. "Before traveling, get your pet acquainted with their carrier or take them in the car to a place other than the vet," Tracie suggests. The more familiar your animal is with their surroundings, the more at ease they will be. Most vets agree that you should not give your pet a tranquilizer before they fly. Your pet is more likely to deal better with their anxiety without tranquilizers. Additionally, less food in the animal's system is less likely to upset his/her digestive track making the animal feel more at ease.
CHALLENGE #5: Ensuring Pet Safety
SOLUTION: A recent survey from petrelocation.com stated that 80 percent of those traveling with their pet say the safety of their pet is the most important thing when planning their travel arrangements. While driving in your car, Tracie suggests a dog seatbelt or a barrier. '''These products can be found in a major pet store like PETCO, and can help keep your animal contained and comfortable in the car.'' Try PETCO's adjustable auto safety vest harness. Additionally, make sure not to leave your pet in the car for an extended time. Even leaving your pet in the car for a short amount of time on a hot day can be lethal. When traveling by air, Tracie suggests ''not letting your pet travel in the cargo area of a plane unless necessary.'' Although the cargo area is pressurized, its temperature often relates to the temperature outside the aircraft, which can be very hot or very cold.
About PETCO
PETCO is a privately held specialty retailer that provides products, services and advice that make it easier for our customers to be great pet parents. We operate more than 1,000 stores in 50 states and the District of Columbia, as well as a leading pet products and information destination at http://www.petco.com . Our nonprofit organization, The PETCO Foundation, has raised more than $60 million since its inception in 1999 to help promote and improve the welfare of companion animals. In conjunction with the Foundation, we work with and support about 6,200 local animal welfare groups across the country to help find homes for more than 200,000 adoptable animals every year.
About Tracie Hotchner
Tracie brought the keen eye of her background as an investigative reporter to every aspect of living with a dog, resulting in THE DOG BIBLE: Everything Your Dog Wants You to Know. Tracie has established herself as a foremost pet wellness advocate in the United States and her encyclopedic book covers everything from medical issues to training, nutrition and problem solving. Tracie did it again for cat lovers with the all-encompassing THE CAT BIBLE: Everything Your Cat Expects You to Know. Tracie also has a "mini-empire" of weekly live radio programs, all of them dealing with dog and cat wellness issues. She is the host of both CAT CHAT® that airs Wednesday nights on the Martha Stewart channel of SiriusXM satellite radio and her first show, DOG TALK® on NPR station WLIU 88.3 FM from Southampton New York won a prestigious Gracie Award in 2010 for Outstanding Host of an Entertainment/Information show on public radio.
###