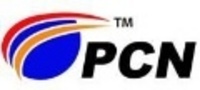 The NGU Summit hosts major utilities from around the country inspiring and fostering collaboration.
SANTA CLARA, Calif. (PRWEB) March 24, 2008
"We are excited to be collaborating with PCN Technology as a Silver Sponsor for the 2008 Next Generation Utilities Summit," says Rob Waters, Summit coordinator. "The NGU Summit hosts major utilities from around the country inspiring and fostering collaboration."
The NGU Summit has selected and invited more than 75 of the most senior decision makers in North America's utilities industry. Our business analysts talk with invited CxO management to discover their most pressing IT demands. The NGU Summit matches these demands with the leading solutions in the technology and utility and invites a limited number of companies to participate.
Each company engages with delegates for one on one meetings, round table discussions, conferences, keynote speeches, fine dining, golf and unlimited networking over the three-day event. Attendees identify market pressures and facilitate focused discussion to shape technology innovation and solutions around the utility sector. Many national and international Utility delegates are currently confirmed and can be seen at the NGU website at (http://www.ngusummit.com).
The 2008 NGU Summit is playing a key roll in gathering the most knowledgeable and innovative minds together in order to define and propel the next generation utility well into the future.
"PCN Technology's management team has a track record of engineering and advancing new technologies within the most innovative and successful high-tech companies in the world. PCN's dynamic channeling and network adaptation technologies ensure the build out of the overall intelligent grid ensuring secure and reliable communication and networking for mission critical industrial and energy systems," commented Waters.
PCN's Grid MicroCircuits(TM) leverage the existing powerline as the physical medium allowing Utilities to achieve advanced AMI solutions within meters and existing infrastructure quickly building out the next generation utility. PCN products provide for the complete embedded addressing, switching and routing of data across heterogeneous networks. PCN products are open standard and interoperable.
PCN has been awarded The Frost and Sullivan Technology Award for Smart Metering and Smart Grids; Austin Clean Energy Most Outstanding "Smart Grid" Venture Award; and selected as one of the "Top 40 Technology Companies in California" by the European & California Technology Showcase as well as written about in numerous articles.
About PCN Technology, Inc.
PCN Technology, Inc. is headquartered in Santa Clara, CA and is a communications and networking company focused on mission critical applications within the Energy and Industrial sectors. PCN products, embedded subsystem modules, operate using the physical medium of energy grids to provide advanced interoperable open-standard communication, control, networking, and energy management solutions to global customers and partners.
About NGU Summit 2008
The Next Generation Utilities: Technology Summit is a three day critical information gathering bringing together C-level technology executives from leading electricity utilities from North America and Europe. The inspired and professional format has been used by over 500 CEOs, CIOs and CTOs as a rewarding discussion and learning platform. Held at a Four Seasons Hotel, Austin, Texas, the Summit will address the key challenges keeping technology decision makers "up at night" in this volatile utilities climate.