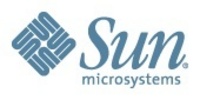 The Network is the Computer
MENLO PARK, Calif. (PRWEB) August 4, 2008
When:
12 Noon - 1 p.m. PDT, Thursday, August 7   How to Listen to the Live Show:
Visit http://www.blogtalkradio.com/stations/sunradio/innovationinsider, dial in number for questions: (646) 478-3261.
Note: If you would like to submit a question for consideration in advance of the program, please send to innovationinsider@sun.com by Wednesday, August 6.
  Podcasts will be posted here after every show: http://www.blogtalkradio.com/stations/sunradio/featured.aspx
  About the Guest Speaker:
Jonathan Kaplan is a researcher for Sun Microsystems Laboratories, working on the Wonderland project. His research interests include virtual worlds, collaborative computing, computer-mediated communication, distributed systems, multi-user cooperative environments, security and user interfaces. Before joining the Labs, Jonathan worked on system management software for Sun's volume systems. His work included hardware monitoring, as well as fault analysis and reporting. Jonathan is also a co-author of the book, "J2EE Design Patterns", from O'Reilly. His education includes a BS and MS in Computer Science and Engineering, University of Pennsylvania.
  Upcoming Guests:
Look here for information on upcoming guests: http://www.blogtalkradio.com/innovationinsider
About Sun Microsystems, Inc.
Sun Microsystems develops the technologies that power the global marketplace. Guided by a singular vision -- "The Network is the Computer" -- Sun drives network participation through shared innovation, community development and open source leadership. Sun can be found in more than 100 countries and on the Web at http://sun.com.