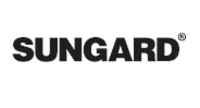 Jersey City, NJ (Vocus) October 15, 2009
SunGard today announced that KeyBanc Capital Markets, a full-service investment banking, brokerage and investment advisory firm, has selected SunGard's Assent Liquidity Services for sponsored access, algorithmic trading and access to U.S. dark pools through the Assent Dark Pool Aggregator. KeyBanc also renewed its commitment to SunGard's Brass Order Management System (OMS) and Protegent Trading Compliance (PTC) solution.
SunGard's suite of trading solutions helps customers reduce latency and improve execution across multiple platforms, instruments and geographies. The Assent Dark Pool Aggregator provides KeyBanc with an intuitive dark aggregation engine for a single point of access to reach strategically targeted dark venues as well as SunGard's Assent ATS. Assent Sponsored Access offers KeyBanc high-speed, low latency connectivity to venues. Assent Algorithms helps KeyBanc maximize risk-adjusted performance by measuring trade-offs involving risk, execution costs and expected returns, and helps reduce transaction fees by optimizing the market rebate structure to lower overall transaction costs.
KeyBanc also benefits from SunGard's Brass OMS, an integrated trade and order management solution suite supporting Nasdaq, listed, listed market making and sales trading. SunGard's Brass OMS facilitates trade execution through connectivity with the buy-side community via the STN (SunGard Transaction Network), through links with major back-office clearing firms, and through direct access to major domestic exchanges and trading destinations. SunGard's Protegent Trading Compliance solution provides KeyBanc with enhanced compliance reporting and surveillance capabilities and support for compliance obligations.
Kevin Kruzensky, managing director at KeyBanc, said, "SunGard's advances in execution services have helped our business relationship to continue its growth trajectory. SunGard's innovative trading technology supports the entire trade lifecycle, helping us to lower overall costs, successfully manage risk and seek additional revenue opportunities."
Raj Mahajan, president of SunGard's trading business, said, "KeyBanc understands the value of using one technology vendor to support its strategic trading objectives. SunGard's goal is to help KeyBanc access new markets, further increase profitability and help automate the compliance process, and we look forward to continuing to support its business every step of the way. "
About KeyBanc Capital Markets
KeyBanc Capital Markets is a trade name under which corporate and investment banking products and services of KeyCorp and its subsidiaries, KeyBanc Capital Markets Inc., Member NYSE/FINRA/SIPC, and KeyBank National Association ("KeyBank N.A.), are marketed. Securities products and services are offered by KeyBanc Capital Markets Inc. and its licensed securities representatives who may also be employees of KeyBank N.A. Banking products and services are offered by KeyBank N/A.
About KeyCorp
Cleveland-based KeyCorp is one of the nation's largest bank-based financial services companies, with assets of approximately $98 billion. BusinessWeek Magazine named Key the top bank in its Customer Service Champ 2009 edition, ranking Key 11th out of the top-25 companies that include many known for their customer service acumen. Key companies provide investment management, retail and commercial banking, consumer finance, and investment banking products and services to individuals and companies throughout the United States and, for certain businesses, internationally. For more information, visit https://www.key.com/.
About SunGard
SunGard is one of the world's leading software and IT services companies. SunGard serves more than 25,000 customers in more than 70 countries.
SunGard provides software and processing solutions for financial services, higher education and the public sector. SunGard also provides disaster recovery services, managed IT services, information availability consulting services and business continuity management software.
With annual revenue exceeding $5 billion, SunGard is ranked 435 on the Fortune 500 and is the largest privately held business software and services company on the Forbes list of private businesses. Based on information compiled by Datamonitor*, SunGard is the third largest provider of business applications software after Oracle and SAP. Continuity, Insurance & Risk has recognized SunGard as service provider of the year an unprecedented six times. For more information, please visit SunGard at http://www.sungard.com.
*January 2009 Technology Vendors Financial Database Tracker http://www.datamonitor.com
STN Brokerage Services offered throughout the United States are provided by SunGard Institutional Brokerage Inc. * Member FINRA/SIPC * 377 E. Butterfield Rd., Suite 800 * Lombard, IL, USA 60148
Trademark Information: SunGard, the SunGard logo, Assent, Brass, Protegent and the SunGard Transaction Network are trademarks or registered trademarks of SunGard Data Systems Inc. or its subsidiaries in the U.S. and other countries. All other trade names are trademarks or registered trademarks of their respective holders.
###