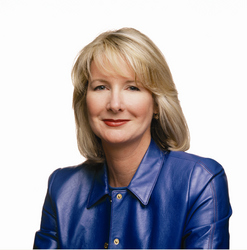 The gastrointestinal tract is important to your body's immune system and overall health
Yuba City, Calif. (PRWEB) September 28, 2007
Digestive health is becoming a priority concern of men and women nationwide. The National Digestive Diseases Information Clearinghouse reported that 60 to 70 million Americans suffer from digestive diseases of one kind or another; in addition, less than 50 percent of adults in the U.S. consume a sufficient amount of fiber each day. In response, Sunsweet Growers, Inc., creators of PlumSmart fresh plum juice, has collaborated with Carolyn O'Neil, registered dietitian and award-winning author, to launch http://www.SmartDigestiveHealth.com , an online resource that educates men and women on the importance of incorporating fiber and other nutrients into their regular diet. Sunsweet launched the new Web site to support its PlumSmart juice, a natural and delicious solution to digestive health, which is currently available at major retailers nationwide.
"The gastrointestinal tract is important to your body's immune system and overall health," said Carolyn O'Neil, MS, RD. "I'm excited to partner with Sunsweet as we launch this much needed online resource. Sunsweet has been a leader in natural digestive health solutions for 90 years; now they are taking that position to the next level with innovative products like PlumSmart Plum Juice and education through the new Web site."
PlumSmart is a clear, crisp all natural plum juice which contains fiber and nutrients such as magnesium and potassium, that work together to avoid digestive problems and keep the digestive tract in balance and regular.
The new Web site, http://www.SmartDigestiveHealth.com , includes features such as:

Digestive Disorders 101: An overview of digestive problems, such as Irritable Bowel Syndrome, and tips to avoid uncomfortable conditions such as constipation and indigestion.
Nutritional Cheat Sheet: Understand your breakfast nutrition and see how great-tasting PlumSmart juice is the perfect start to the day.
Get Smart on Digestive Health Home: Learn about prebiotics and find out why the fiber, potassium and magnesium trio is more powerful than you think!
Carolyn's Tips for Feeling Fabulous: Tips for keeping both men and women feeling fabulous, which starts with good digestive health, by award-winning author and registered dietitian Carolyn O'Neil.
Ask Carolyn: Ask Carolyn questions of your own and learn from other people's responses regarding the most pressing digestive problems and health issues.
Get Smart on Digestive Health Quiz: Consumers can put their digestive health knowledge to the test with this interactive quiz. Upon completion, participants can register to receive a $1.00 off coupon for PlumSmart juice.
Get Smart on Digestive Health Sweepstakes: Each month, one Web site visitor will win a $100 VISA gift card to pamper themselves in any way they choose!
"When people try PlumSmart for the first time they are often surprised by its crisp, tart, fantastic taste. Drinking just one glass a day is an easy way to incorporate the needed fiber and nutrients into ones daily diet," said Steve Harris, vice president of marketing at Sunsweet. "We created SmartDigestiveHealth.com to communicate PlumSmart's message: enhancing your daily nutrition with fiber, magnesium and potassium is not only easy to do because it tastes delicious, but is critical in maintaining healthy digestive and immune systems."
About Sunsweet Growers, Inc.
Headquartered in Yuba City, Calif., Sunsweet Growers, Inc. is one of the world's largest handlers of dried fruits including dried plums, apricots, cranberries and raisins. A grower-owned marketing cooperative, Sunsweet provides healthy options of fruits and juices throughout the globe. The Sunsweet brand is widely recognized as representing products that promote a healthy lifestyle for today's consumer. Sunsweet is celebrating its 90th anniversary this year.
Christine Moravec
Fleishman-Hillard
916-492-5303
Christine.Moravec @ fleishman.com
###