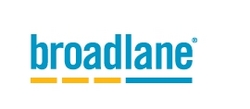 Dallas (Vocus) March 24, 2009
Broadlane announced today that Wuesthoff Health System has renewed its supply chain relationship with Broadlane. Wuesthoff will continue to access Broadlane's unparalleled national GPO portfolio of consumable supplies, equipment, pharmaceuticals and purchased services to help manage its approximate $53 million in annual spend for its two hospitals in Rockledge and Melbourne, Florida and its affiliated facilities. Terms of the agreement were not disclosed.
Broadlane recently completed an orthopedic consulting initiative with Wuesthoff, which resulted in a 16 percent system-wide savings on orthopedic spend. Broadlane's team of clinicians - The Preference Group™ - conducted an in-depth assessment of Broadlane's orthopedic program to analyze service line profitability and facilitate an analysis of vendor market share and spend, hospital reimbursement and product preferences to tailor a program that met Wuesthoff's needs.
Wuesthoff will continue to utilize Broadlane's proprietary client portal OnRamp™ to access the GPO contract portfolio, informatics, Broadlane and industry news and education.
Wuesthoff will also continue to use Broadlane Workforce Management™ to help manage the quality and cost of temporary workforce, maintain adequate staffing levels, reduce liability risks and improve productivity and patient care. Broadlane Workforce Management designed custom workforce solutions for Wuesthoff with four key components: strategic sourcing of contract workforce agencies and vendor management services.
"Our relationship with Broadlane has been very successful and provided significant savings in supply chain, orthopedic spend and workforce management," said George Fayer, chief financial officer, Wuesthoff Health System. "To validate Broadlane was still our best choice for cost savings, we issued a request for proposal and a pricing analysis. Broadlane, of course, prevailed as the clear choice. The history of savings, along with process improvements and excellent client service is why we chose to renew our exclusive agreement with them."
New to the agreement, Wuesthoff will also utilize Broadlane's Procurement Services - specifically Transaction Management. Transaction Management will increase Wuesthoff's efficiency and lower its procurement-related expenses through Broadlane's National Procurement Center, a centralized operation in Dallas. After buyers release purchase orders, transaction specialists will determine the most efficient means for processing purchase orders through BroadLink®, Broadlane's proprietary e-commerce exchange, and ensure that contracted products are priced correctly. Leveraging BroadLink, Broadlane's transaction experts will process purchase orders and acknowledgements and manage workflows associated with correcting price discrepancies. For suppliers not supporting ecommerce, Broadlane will process orders via phone or fax, providing Wuesthoff with "virtual EDI." Information on all orders - not just those processed via EDI - will return to Wuesthoff electronically allowing consolidation of all transaction history.
"We are pleased to continue our successful, exclusive relationship with Wuesthoff Health System," said David Ricker, president and chief executive officer, Broadlane. "Wuesthoff is a valuable client with an active participation in our advisory committees and annual Client Summit. We are grateful for the confidence they have in our abilities to deliver even greater savings and supply chain improvements in the coming years."
About Wuesthoff Health System
Wuesthoff Health System is Brevard County Florida's leading comprehensive healthcare provider. Wuesthoff Medical Center -- Rockledge and Wuesthoff Medical Center -- Melbourne, both full service acute care hospitals, and a full complement of health service affiliates comprise the system.
Wuesthoff Health System, and its many facilities, continues the mission that was began more than half a century ago- to provide quality, comprehensive and accessible healthcare services in a cost-effective manner to the communities it serves.
About Broadlane
Broadlane is the leading cost management company for healthcare providers. Its core services include supply chain management and clinical workforce management services.
Broadlane's comprehensive supply chain services include:

Unparalleled national and custom contracting for supplies, pharmaceuticals, equipment and purchased services
Innovative Procurement Services and purchase transaction management
Clinical Services for managing clinical preference items and operating room and cath lab spending
Comprehensive Materials Management Services - including outsourcing
Informatics - benchmarking, advanced analytics and reporting
Supply chain technology and e-commerce
Broadlane Workforce Management™ addresses nurses and allied healthcare practitioners and includes:

External shift and agency management services
Internal shift management, including electronic shift auctions
Regional nurse float pool management and internal agency management
E-commerce workforce exchange linking healthcare providers, clinical staff and agencies, enabling efficient shift management and fulfillment and reconciliation
Broadlane's clients include leading providers such as Advocate Health Care, Ascension Health, Beaumont Hospitals, CHRISTUS Health, Continuum Health Partners, Kaiser Permanente, Kindred Healthcare, MedCath Corporation, New Hanover Regional Medical Center, Sisters of Charity of Leavenworth Health System, Tenet Healthcare, The Health Alliance of Greater Cincinnati, US Oncology and UMass Memorial Health Care.
The company is headquartered in Dallas with offices in Cincinnati, Detroit, Houston, New York City and Oakland. For more information, visit http://www.broadlane.com.
###