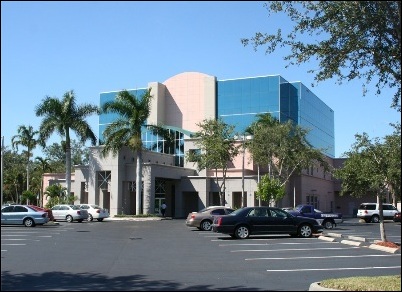 We searched for a place that would last us five years, and we found the beautiful 4200 sq ft. space. But within just two years, we were stacked on top of each other again
(PRWEB) November 8, 2006
Surgery Consultants of America, Inc. (SCA), a consulting firm for ambulatory surgery centers, and Surgery Center Billing, LLC (SCB) its sister company which provides billing services to surgery centers nationwide relocated their offices in June. Moving into a 10,000 sq. ft. office space, they now occupy the entire penthouse floor of a four-story office building in Fort Myers, Florida.
When Caryl Serbin, President and founder, incorporated SCA seven years ago, the company occupied a one-room, 15' x 15' office with two desks. Within a year and a half, the firm moved to a four-office suite and began adding employees. Soon the companies doubled their space by taking over the office next to them.
The recent move occurred two years sooner than anticipated. "We searched for a place that would last us five years, and we found the beautiful 4200 sq ft. space. But within just two years, we were stacked on top of each other again," says Judith English, Vice President of Business Operations.
The two companies now employ over 45 people, mostly housed in their Fort Myers location. The firm also employs consultants in other states and administrators that work in the surgery centers that they manage. With more than 18 clients in 12 states, including two in Florida continued growth is anticipated.
For more information about Surgery Consultants of America, Inc. and Surgical Center Billing, LLC call 800-727-0581 or visit http://www.SCAPress.com/pr1.
Contact
Surgery Consultants of America
Caryl Serbin or Judith English
1-800-727-0581
# # #