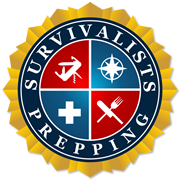 We must begin taking emergency preparedness more seriously, both individually and as a nation.
Wilmington, DE (PRWEB) December 21, 2012
Survivalists Prepping is pleased to announce the launch of its new website SurvivalistsPreppers.com. The new site will be fully launched on December 21st, 2012, which is the end of the World Mayan Calendar. The website is being backed by multimillion dollar organizations with a strong interest in preparing Americans for impending events that could impact every home in America.
Survivalists Prepping believes that Americans must be better prepared for future disasters, which could include more public shootings like the one in Connecticut, hurricanes, wild fires, epidemics and terrorists attacks. Since the 9/11 attacks in 2001, America has endured numerous assaults, some coming from mother nature and others from mad men bent on taking as large a human toll as possible.
The truth is that most Americans are not at all prepared. In 2012 alone, Americans have already endured several public shootings. The Aurora, CO movie theater shooting claimed the lives of twelve people and 71 were wounded. The recent Sandy Hook school shooting took the lives of 20 elementary school students and six teachers.
The country has also suffered a number of serious natural disasters, the most recent being Superstorm Sandy, which wreaked havoc along the eastern coast of the United States, eventually taking 46 lives. And no one will forget Hurricane Katrina, which virtually destroyed the city of New Orleans in 2005.
Each year, more and more serious threats to the safety of Americans appear on the horizon. In the spring of 2012, dozens of tornadoes tore across Oklahoma; in fact, 98 tornadoes in total. The end result was billions of dollars' worth of damage to property, dozens of injuries and 62 deaths. Disasters like these are becoming the norm and yet most Americans have no idea how to protect themselves and their families.
Company spokesperson, Ginger Glavis, had this to say, "Survivalists Prepping believes that with the world facing one crisis after another, we stand a better chance of surviving if we are better prepared. This includes knowledge about what to do and how to handle various disasters, as well as practical preparation for a crisis event. We must begin taking emergency preparedness more seriously, both individually and as a nation."
The founders of SurvivalistsPreppers.com are fully aware of the instabilities and potential catastrophes currently facing our nation. They intend to shed light on ways that individuals and families can get through a major event – whether it is a massive hurricane, another public shooting or a terrorist attack.
Survivalistspreppers.com is backed by a group of businessmen who have joined forces for the purpose of helping Americans learn what they need to do in order to survive a catastrophic event such as a global economic crisis or collapse. The website is a comprehensive resource that includes informative blogs, forums where you can chat with other preppers and survivalists, eBooks, articles, as well as networks on social media outlets. This service is slated to become the premier new resource for the prepping and survivalist community and anyone - from newbie's to experts - is welcome to join.
About Survivalists Preppers: SurvivalistsPreppers.com seeks to better prepare Americans for dangerous upcoming events. They are an active community comprised of thousands of individuals and organizations, each with knowledge on how to loosen the ties that bind us to an increasingly unreliable mainstream supply line. Their primary goal is to share information and resources that will help Americans be ready for whatever may come. The website also offers a variety of emergency preparedness products like dried foods, water purification pills, hunting knives, survival kits, and bug-out bags.