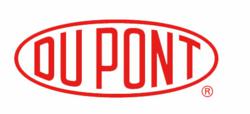 Sustainable, cost-effective solutions that reduce packaging's environmental footprint are a top goal across geographies.
Wilmington, DE (PRWEB) May 12, 2011
The need to package food, consumer and industrial products in a more sustainable and affordable way dominates the worldwide packaging industry, according to DuPont's global survey of consumer packaged goods companies and packaging converters.
More than 500 packaging professionals were surveyed and over 40 percent sited sustainability as the toughest challenge while 33 percent named cost as a major factor.
"Sustainable, cost-effective solutions that reduce packaging's environmental footprint are a top goal across geographies," said William J. Harvey, president – DuPont Packaging & Industrial Polymers. "This is especially true in the food and beverage industry, where consumer demand for products supporting health and wellness goes hand-in-hand with a demand for more sustainable solutions."
The Many Faces of Sustainability
Meeting sustainability challenges requires multiple strategies, according to survey results. Of those respondents working on sustainable packaging, 65 percent say their efforts are focused on design for recyclability or use of recycled content; 57 percent are focused on weight reduction; 41 percent rely on renewable or bio-based materials and 25 percent say they are focused on compostable materials.
"These survey results confirm that there are many pathways to improving packaging sustainability," said Harvey. "It starts with close collaboration throughout the value chain to spark innovation."
DuPont Packaging & Industrial Polymers offers customers a number of ways to enhance the sustainability of their products. DuPont™ Fusabond® resins are modified polymers that help bond dissimilar polymers to help facilitate recycling. The high-performance characteristics of DuPont™ Surlyn® ionomer help reduce the total amount of material in packaging structures. DuPont™ Biomax® Strong modifier helps bio-based PLA (polylactic acid) products gain more widespread use by enhancing performance attributes that limit its acceptance. DuPont™ Biomax® PTT resin, with up to 35 percent renewably sourced content, can replace petroleum-derived polyesters to help reduce dependence on fossil fuels and net emissions of greenhouse gases without compromising performance.
To identify the top issues facing the packaging industry, DuPont conducted an on-line survey of packaging professionals in March 2011. Of the nearly 500 professionals responding to the open-ended question, 41 percent were from the United States, 44 percent from China and 15 percent from the rest of the world. Of the 200 professionals responding to the closed-ended question, 70 percent were from the United States and 30 percent were from the rest of the world.
DuPont Packaging & Industrial Polymers manufactures an extensive mix of adhesive, barrier, peelable lidding and sealant resins and provides a globally networked development team to work with customers on packaging programs that help protect the product, environment, improve shelf appeal, convenience and reduce cost in the food, cosmetics, medical products and other consumer goods and industrial packaging industries.
DuPont – one of the first companies to publicly establish environmental goals 20 years ago – has broadened its sustainability commitments beyond internal footprint reduction to include market-driven targets for both revenue and research and development investment. The goals are tied directly to business growth, specifically to the development of safer and environmentally improved new products for key global markets.
DuPont (http://www.dupont.com) is a science-based products and services company. Founded in 1802, DuPont puts science to work by creating sustainable solutions essential to a better, safer, healthier life for people everywhere. Operating in more than 90 countries, DuPont offers a wide range of innovative products and services for markets including agriculture and food; building and construction; communications; and transportation.
# # #