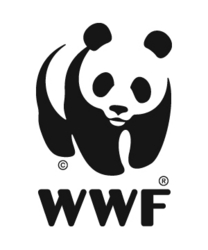 Washington, DC (Vocus) November 17, 2010
A partnership between the American Red Cross and World Wildlife Fund formed in the wake of the 2004 Indian Ocean Tsunami is helping disaster survivors around the world rebuild their communities and the environments on which they depend. A panel discussion on Friday, Nov. 19th will feature this partnership and the launch of the Green Recovery and Reconstruction Training Toolkit for Humanitarian Aid.
Although disasters wreak havoc, the rebuilding efforts that follow represent a significant and important opportunity to rebuild communities to be more environmentally and socially sustainable than what existed before the disaster. Examples include ensuring fisheries are not depleted by an influx of new fishing vessels, mangroves are preserved and improved to provide fish habitat and prevention against future floods and sanitation projects don't pollute the local water supply. The toolkit was designed to equip field staff working in humanitarian aid, government, and conservation organizations with practical, solution-oriented techniques for integrating environmental sustainability into international disaster recovery and reconstruction.
The Wilson Center's Environmental Change and Security Program is hosting this event with speakers from the U.S. government, academic, and NGO institutions who will discuss the challenges and opportunities facing the integration of environmental and humanitarian approaches to building back safer and sustainably.
***Webcast live at http://www.wilsoncenter.org***
What:
Green Recovery and Reconstruction Training Toolkit for Humanitarian Aid
Who:
Roger Lowe, Senior Vice President of Communications, American Red Cross
Marcia Marsh, Chief Operating Officer, World Wildlife Fund
Erika Clesceri, Bureau Environmental Officer, Bureau for Democracy, Conflict, and Humanitarian Assistance, U.S. Agency for International Development
Robert Laprade, Senior Director for Emergencies and Humanitarian Assistance, CARE
Peter Walker, Director of the Feinstein International Center, Rosenberg Professor of Nutrition and Human Security, Tufts University
When:
Friday, November 19, 2010, 10:00 a.m. - Noon
Where:
Woodrow Wilson Center, 6th Floor Flom Auditorium
Ronald Reagan Building & International Trade Center,
1300 Pennsylvania Avenue, N.W. (Federal Triangle Metro Station)
About The American Red Cross
The American Red Cross shelters, feeds and provides emotional support to victims of disasters; supplies nearly half of the nation's blood; teaches lifesaving skills; provides international humanitarian aid; and supports military members and their families. The Red Cross is a charitable organization — not a government agency — and depends on volunteers and the generosity of the American public to perform its mission. For more information, please visit http://www.redcross.org or join our blog at http://blog.redcross.org.
About World Wildlife Fund
World Wildlife Fund is the largest conservation organization in the world. For 45 years, WWF has worked to save endangered species, protect endangered habitats, and address global threats such as deforestation, overfishing, and climate change. Known worldwide by its panda logo, WWF works in 100 countries on more than 2,000 conservation programs. WWF has 1.2 million members in the United States and nearly 5 million supporters worldwide. For more information on WWF, visit http://www.worldwildlife.org.
# # #