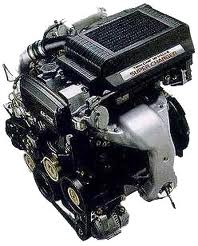 These reduced mileage units can now be ordered online and by toll-free telephone number.
Baltimore, Maryland (PRWEB) March 28, 2013
The Suzuki Samurai brand of automobiles started selling in North America in 1984. Several notable brands have been introduced by this company and the popular 1.3 engine is now available at the UsedEngines.co website. This company has now added the Suzuki Samurai engine in the G13A edition for immediate online sale. This hard to locate import motor has received an introductory price to provide better resources for buyers searching for used Suzuki motors with low mileage. Details can be found online at http://www.usedengines.co/suzuki/suzuki-samurai-engine.
The small frame of the Samurai required an equally small engine for installation in the mid-1980s. The Suzuki brand began selling in the mid-1960s and developed this smaller model to expand sales in America. The 1.3 size was selected as the base engine and this unit remained until 1995 when the Samurai was terminated.
The acquisition of the preowned Suzuki engines now sold online are expected to help owners of these vehicles and companies currently offering replacement services to customers. These reduced mileage units can now be ordered online and by toll-free telephone number.
Engine mileage can be damaging to a new or used vehicle. The creation of warranty policies by automakers typically includes a specific amount of coverage after purchase is complete. Sales that originate from the secondary market can be without an attachment of warranty coverage due to high mileage that could deteriorate the quality of the motor.
The UsedEngines.co company now supplies foreign and domestic warranty extensions for no cost. These extensions to the company policy are now attached to all engine orders.
This pairing of low mileage and warranty protection is designed to provide extra value for customer sales. Aside from the warranty upgrade, the ways that pricing is delivered to each customer when requested has also changed. The installation of the company quotation system online is now responsible for generating the majority of pricing requests to customers.
The system now generates any price for any in stock motor currently listed online. The toll-free contact number is still a source used by some customers to locate pricing and engine quality information before purchase.
About UsedEngines.co
The UsedEngines.co company sells domestic and foreign preowned motors directly to vehicle owners and trade industry companies. The engine types that are stocked by this company include I4, V6, V8, V10, V12, Turbo and diesel editions. The low pricing and additional incentives that have been created by this company are now appreciated by customers in North America as well as Canada. The UsedEngines.co company offers warranty protection and zero cost shipment incentives when each order is processed by the company staff. The upgrades and policy changes made by this company have resulted in larger sales in 2013.