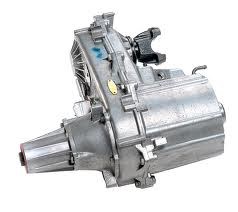 The TransferCasesforSale.com company has upgraded the way that it produces customer pricing.
Green Bay, Wisconsin (PRWEB) March 01, 2013
Suzuki is one of the leading import automakers in the world and has recently terminated its U.S. production to focus on non-automotive industries. The millions of 4x4 vehicles that have been sold by this company can require replacement of transfer cases when high mileage becomes an issue. The TransferCasesforSale.com company has expanded its Suzuki transfer case inventory to offer one of the largest resources currently online to find these now hard to locate assemblies. New discount pricing has been applied to this inventory at http://www.transfercasesforsale.com/suzuki-transfer-case.
The Grand Vitara, SX4 and Equator represent current 4x4 vehicles in the Suzuki inventory. These vehicles have helped introduce the all-wheel drive and four-wheel drive configurations to the public. The engineering advancements that are made in off-road technologies has provided more reliable and longer-lasting vehicles.
High mileage case assemblies can often be found for sale through secondary market distributors and retailers. The new inventory now increased in supply online offers used and rebuilt editions that are guaranteed to install correctly in off-road vehicles.
The traditional way to process customer price quote requests involved offline processing that could require more than one step to produce an accurate price. The TransferCasesforSale.com company has upgraded the way that it produces customer pricing. While the toll-free telephone number system remains in use, an online way to receive pricing is now available. This new delivery method is expected to reduce the time required for processing by instantly displaying pricing for any in stock inventory.
The increases to the import inventory are a direct response for the recent Ford increases announced by this company. A news release located at http://www.prweb.com/releases/used-ford-transfer-cases/for-sale-shipped-free/prweb9837656.htm introduced the public to the new Ford Motor Company units that are now sold at lower prices.
The acquisition of the popular Ford, Mercury and other units produced has helped this company expand its offerings to the public online. The success of these efforts have resulted in increased orders and distribution this year.
About Transfer Cases for Sale
The Transfer Cases for Sale company is a leading supplier of refurbished and preowned 4x4 case assemblies on the Internet. This company has improved its shipment and distribution network to supply customers with orders immediately after completion. The elimination of shipment costs last year by this company has helped more buyers reduce replacement transfer case costs. The Transfer Cases for Sale company supplies protection in the form of an extended warranty to all customers purchasing the company assemblies. Both the used and rebuilt units are eligible for this extended damage prevention.