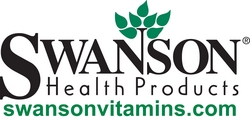 Swanson Health Products offers natural choices for skin protection outdoors.
Fargo, ND (Vocus) June 24, 2010
Summer survival kits have always included two staples: sunscreen and insect repellent. Unfortunately, the chemicals in traditional sunscreens and insect repellents may be doing more harm than good! Swanson Health Products offers natural choices for skin protection outdoors.
Most sunscreens contain harmful ingredients such as diethanolamine and other related ingredients; DEA, TEA and padimate-o. When sunscreen containing hazardous chemicals is applied, it is absorbed into the skin, and ultimately, the body's vital organs. Side effects associated with these chemicals are skin irritation, rashes, and neurological and biological changes.
Another dangerous chemical used in the majority of insect repellents is DEET, a chemical agent that insects find offensive. When insect repellent is applied, it too is absorbed by the skin and eventually enters the blood stream. Prolonged exposure to DEET causes skin irritation and has been linked to neurological damage.
Chemicals that sunscreens and insect repellents have in common include parabens. Parabens are a class of chemicals most commonly used as fixatives and because they present an antimicrobial action. They are often used as preservatives in personal care products. Since 2000, thirteen studies have shown that various types of parabens (methyl, ethyl, propyl, benzyol and benzyl) mimic estrogen in humans when absorbed, accumulate in tissues and increase UVB-mediated DNA damage.
Swanson Health Products offers natural alternatives to the traditional chemical-laden sunscreens and insect repellents. Paraben free Alba Botanica's Green Tea Sunscreen has an SPF of 30 and a blend of botanicals. Green tea has long been recognized for its remarkable properties and multiple uses. And don't forget about lip protection! While sunscreen can be used on lips, a lip balm containing SPF is easy to apply and was designed to stay on lips. For an insect repellent that is also paraben free as well as DEET and PABA free, try Jason Naturals Quit Bugging Me! Spray. The active ingredients include soybean and geranium oil-for an all-natural way to repel bugs.
Swanson Health Products is an industry leader in bringing vitamins direct to consumers at the lowest prices possible. Swanson Health Products, located in Fargo, ND, offers the highest quality vitamins, supplements and natural health care products and is Good Manufacturing Practices certified. Swanson Health Products goes a step beyond its competitors by offering powerful guarantees. All products are backed by a 100% Satisfaction, Money-Back Guarantee and Double the Difference Lowest Price Guarantee. For more information, please visit swansonvitamins.com.
Contact Information:
Tara Kessler
Phone: 701-356-2807
Website: http://www.swansonvitamins.com
###