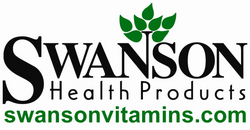 Fargo, ND (Vocus) July 27, 2009
It's a technological advancement that will change the way you get vitamin B-12. The newly launched Swanson Ultra Vitamin B-12 Spray uses a patented NanoMist® delivery system that shrinks the vitamin to microscopic nanodroplets, which are more easily absorbed than B-12 pills.
Essential for many critical functions in the body, vitamin B-12 is known as the "energy vitamin". It's required for energy production, immune functions and the regulation of red blood cells. Vitamin B-12 is mainly found in meat, dairy products and eggs.
According to the recent U.S. Farmingham Study, one in four American adults are deficient in vitamin B-12. Half of all Americans may have levels below the optimum range. As people get older, it becomes more difficult for them to absorb it through food intake.
Swanson Vitamins is teaming with Dr. Joseph Mercola to develop this unique mist to supplement vitamin B-12 levels in the body. It's sprayed under the tongue, where it is rapidly absorbed. The spray is designed to release vitamin B-12 in a time-controlled manner, further ensuring long-term benefit and efficiency.
Swanson Ultra Vitamin B-12 Spray delivers 600mcg in three sprays. Each bottle will last two months. It contains only natural ingredients, is stimulant free and tastes great. It's also economical--at $14.99 per bottle, a daily dose costs less than one cup of coffee! Visit swansonvitamins.com for more information.
Swanson Vitamins is an industry leader in bringing vitamins direct to consumers at the lowest price possible. Swanson Vitamins, located in Fargo, ND, offers the highest quality vitamins, supplements and natural health care products and is GMP certified. Swanson Vitamins goes a step beyond its competitors by offering powerful guarantees. All products are backed by a 100% Satisfaction, Money-Back Guarantee and Double the Difference Lowest Price Guarantee. For more information, please visit Swanson Vitamins.
Contact Information:
Theresa Hagen
Phone: 701-356-2807
Fax: 701-356-2780
# # #