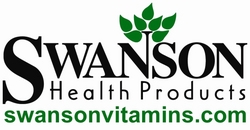 the seat of the soul.
Fargo, ND (PRWEB) June 25, 2009
In the East, the stomach is referred to as "the seat of the soul." In the United States, so many people today are concerned about their stomach that it's become one of the top requests of Swanson customers. That is why Swanson Vitamins has developed Swanson Condition Specific Stomach Defense Essentials.
Stomach Defense Essentials combines the most commonly recommended stomach-friendly nutrients with state-of-the art PepZinGI. The key to a healthy and comfortable stomach is maintaining the mucosal lining that protects the walls. PepZinGI is a nutrient combination called a chelate in which the zinc molecule is enveloped by L-carnosine, which can stimulate the production of mucus to help protect the stomach lining. Unfortunately, zinc-carnosine takes time to increase and maintain healthy mucus production, but combined with other traditional ingredients like aloe, DGL and calcium carbonate Swanson Stomach Defense Essentials gives both immediate and long-term benefits for stomach health.
Dr. Georges Halpern, an expert on zinc-carnosine and author of 17 books, suggests that along with supplementing with Stomach Defense Essentials lifestyle modifications like quitting smoking, weight loss, limiting alcohol consumption and not drinking coffee on an empty stomach are essential to maintaining optimal health. Dr. Halpern says, "If you do drink coffee, try not to make it the first thing you ingest. Too many people, especially Americans, start their day with a cup of coffee. That's just a bad idea on an empty stomach."
Stomach Defense Essentials provides a complete approach to stomach care using ingredients such as Comforteze calcium, ColostruMune, DGL, Bio-Mos FG and Peppermint Oil. Comforteze calcium delivers rapid digestive comfort to put your stomach at ease. ColostruMune supports immune function and nourishes the gut. DGL or deglycyrrhizinated licorice is a widely acknowledged beneficial herb for the stomach that soothes the stomach lining. Bio-Mos FG is a designer-engineered yeast glycan extract specifically designed to promote stomach and GI health.
Peppermint Oil's use as a stomach tonic dates back to ancient Greece, with its cooling and soothing benefits, peppermint oil is believed to act upon the smooth muscles of the stomach and GI tract to promote healthy functioning. Together with PepZinGI zinc-carnosine, these top-shelf ingredients combined in Stomach Defense Essentials create one of the most complete and comprehensive supplements available for gastrointestinal health.
Swanson Vitamins is an industry leader in bringing vitamins direct to consumers at the lowest price possible. Swanson Vitamins, located in Fargo, ND, offers the highest quality vitamins, supplements and natural health care products and is GMP certified. Swanson Vitamins goes a step beyond its competitors by offering powerful guarantees. All products are backed by a 100% Satisfaction, Money-Back Guarantee and Double the Difference Lowest Price Guarantee. For more information, please visit Swanson Vitamins.
###