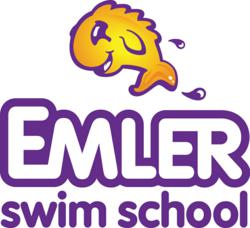 Kids swimming lessons are one of the greatest gifts of love a parent can give a child to ensure their safety.
Colleyville, Texas (PRWEB) March 05, 2013
When it comes to swim lessons in Dallas, parents in the know turn to the award winning Emler Swim School to teach their children the lifesaving skill of swimming. Emler is expanding its footprint with a new facility in Allen, Texas located at 909 West Stacy Road.
Kids swimming lessons: Safety with a splash of love
Emler Swim School is focused on one thing: Giving your child the best possible beginning in swimming. Emler instructors impart safety with loving assurance, and as a result 99% of Emler students reach course goals by completion.
"When it comes to baby swim lessons and children swimming lessons, we believe the first priority is to get each individual child comfortable in the water. We believe every baby or child should be immersed in love and safety," says Jan Emler, founder and president of Emler Swim Schools.
"Whether the neighborhood pool, the country club or a back-yard pool, summertime in the Dallas-Fort Worth Metroplex is synonymous for swimming for a lot of kids," Emler adds. "Kids swimming lessons are one of the greatest gifts of love a parent can give a child to ensure their safety."
When it comes to swim lessons in Dallas and surrounding cities, the Emler difference is rooted in both technique and facility.

Emler swim instructors undergo more than 60 hours of training including CPR.
Extended training is required of teachers teaching the Waterbabies© course and for all deck managers.
Emler's 20 level award-winning curriculum, SwimScript© begins with teaching newborns to be comfortable in the bathtub, and helping babies have amazing experiences in the pool, and ends with confident, achieving successful swimmers.
Emler facilities are child-friendly environments, as the school believes children who are comfortable in water learn faster. Like all Emler Swim Schools, the new location in Allen features a tropical, salt water pool with a state of the art UV system to keep the water pristine. Parents observe their children reaching daily goals from a comfortable viewing room and have access to seasoned managers who answer their questions and keep them informed.
Swimming lessons in Allen
"There are a number of reasons we chose Allen for our newest location. The North Central Texas Council of Governments' continues to rank Allen as one of the Top Ten Growth Cities with one of the highest population growth rates in the North Central Texas Region," Ms. Emler adds. "A lot of homes in the area have backyard pools. National Institutes of Health studies show that participation in swim lessons provided an 88% reduction in risk of drowning for ages 1-4. We hope our new location makes it easy for parents to enroll their children in swimming lessons in Allen to ensure their kids safety and foster a life-long love of swimming."
About Emler Swim School
Founded in 1975, Emler Swim School, pioneer of the Bathtime Babies program, has 8 schools in the Dallas-Fort Worth Metroplex and Austin. For a list of locations, click here. Founder Jan Emler, who has been teaching swimming for close to 50 years, was inducted into the United State Swim School Association's Hall of Fame in 2010. Jan has been a keynote speaker for professional aquatic conferences in the United States, Mexico, and Australia.
For more information on Emler Swim School and upcoming classes, please visit http://www.emlerswimschool.com or follow us on Facebook at http://www.facebook.com/emlerswimschool