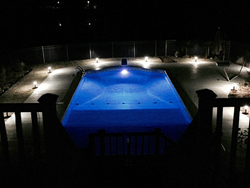 Dive Into Discounts on Pools and Spas
Commerce, Georgia (PRWEB) January 19, 2016
Pool and Spa Clearance Center will be immediately offering services to South/North Carolina, Georgia, Alabama, Tennessee & Florida. Their price guarantee is one of the best any swimming pool company (http://poolandspadeals.com/) could offer.
If a potential customer purchases a pool or spa from Pool and Spa Clearance Center, and they advertise that product at a lower price, they will refund the difference. Also, if anyone finds a comparable product at a lower price with a competitor, they will not only match it, but beat the difference by 10%.
Note: A written quote or invoice from the other company is required.
Pool and Spa Clearance Center Specialties Include:

Pools – Above Ground and In Ground
Hot Tubs/Spas
Swim Spas and Party Spas
Supplies and Chemicals
Decks and Fencing Kits
Liner Replacements
Pool Cleaners
Heaters
Saunas
Winter & Solar Covers
Safety Covers
Spa Covers
Sanitizing Systems
Parts/Services
U-Haul Rentals
Swing Sets
Pool and Spa Clearance Center also offers computer analysis testing for pool or spa water issues. They will provide everyone with a computer generated report, and their experienced staff will help step by step to get the customer back in their pool or hot tub. Customers can call ahead or make an appointment with one of their specialists to customize an outdoor dream pool. One of their specialists will come to the home, listen to what they want and build it to their specifications. Financing is also available. All anyone has to do is fill out a short application and one of their team members will have them approved. They also offer in-house financing for the applicants that have "less than better" credit. They offer more services than any other swimming pool company (http://poolandspadeals.com/) in their area.
About Pools and Spa Clearance Center
Our professional and courteous staff has more than 30 years of experience in all areas of the recreational industry including manufacturing, distribution, sales and on the job experience of installing in ground and above ground pools, as well as maintenance and service on all products. With our extensive experience and knowledge, we are able to troubleshoot any issue and reducing the margin for error. We serve the residential clients of Atlanta, Norcross and Commerce in Georgia.
Phone: (706) 335-7234
Website: http://poolandspadeals.com/