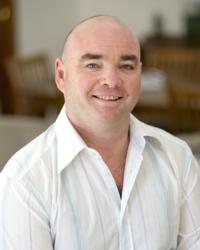 There are so many people purporting to be experts in online marketing these days, so I'm planning to take this opportunity to cut through the hype and dispel some of the myths
Brighton, Victoria (PRWEB) March 11, 2013
Event management company YTM (Your Time Matters) has named Mr Ray Poole, from Swoop Digital, as one of the guest presenters at 'Your Health, Your Time and Your Business Matters'. The boutique event is being held at Royal Brighton Yacht Club, in Brighton, Victoria.
Mr Poole, a specialist in Business to Business (B2B) marketing, is known for his expertise in developing tailor-made business strategies for Swoop Digital's clients, and developing profitable business processes and systems.
The topic for Mr Poole's presentation is '3 Steps to Business Marketing Success'.
"During the presentation I will discuss the pros and cons of traditional offline marketing in a digital world," said Mr Poole. "I will reveal current online trends in marketing and explain what everyday businesses, regardless of their size, need to do to have an online presence that delivers real and measurable growth."
"There are so many people purporting to be experts in online marketing these days, so I'm planning to take this opportunity to cut through the hype and dispel some of the myths," he said. "I will explain to those at the event how to get the best bang for their buck - how to invest their time and money well, for optimum results."
'Your Health, Your Time and Your Business Matters' is a twilight event, beginning at 4 pm on Friday March 15, and running through until 9 pm. Mr Poole will be speaking at 6.15 pm sharp.
"It's a great way to end the working week on a positive note, in a beautiful location. There will be plenty of opportunity for networking, and the other presenters are covering a range of very worthwhile topics," said Mr Poole.
For more information about the event, and to reserve your place, visit http://www.stickytickets.com.au/9145/.
About Swoop Digital
Swoop Digital is a Melbourne based strategic internet marketing, web development and search engine optimisation company that helps business-to-business and business-to- consumer companies get more customers, more sales and increase their profits via online digital technologies.
The company provides custom solutions, and approaches each project by acquiring an understanding of the business, its objectives and target market in order to deliver business-growth solutions.
Swoop Digital's clients have included non profit organisations such as Alpha-Autism, brands such as LOD Workwear & Melbourne Dental Clinic, franchises like Jim's Computers and in more recent times, GoTafe and the Fair Work Ombudsman.
Swoop Digital was founded by Ray and Carol Poole. They are supported by their talented and growing team.
About Ray Poole
Ray was the General Manager for one of the largest businesses in the plumbing industry for over 25 years. He has partnered and provided services for many building companies including Simonds, Metricon and AV Jennings as well as several boutique builders.
He has a specialised knowledge of Business to Business (B2B) marketing, with a particular emphasis on applying online strategies for business and project management.
Learn more about Swoop Digital at http://www.SwoopDigital.com.au