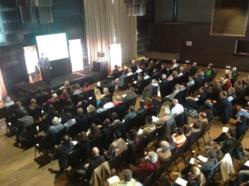 I'll show you how to buy a house for $1 and generate positive cash flow from day one
Sydney, Australia (PRWEB) March 15, 2013
Australian real estate millionaire and author, Rick Otton, will reveal many of his 'radical' property investment strategies at an ultimate real estate bootcamp introductory seminar in NSW next month. Mr Otton said he believed the March 16 seminar would offer much-needed alternative techniques to disillusioned home buyers and investors in the state.
Figures released by Australian Property Monitors this month have revealed the number of people in NSW looking to buy their first house fell to a 21-year low despite government incentives for first-timers.
There were just 998 loans (for both new and existing homes) taken out by first-timers across the state, compared with 2217 in Victoria and 1556 in Western Australia.
Property analysts have blamed the dramatic collapse in the loans taken out by first-home buyers on changes in stamp duty exemptions. Under the government changes, financial incentives are now only available for new houses and apartments, not existing properties. However, new properties are usually less affordable to purchase than existing homes.
Passive Income Stream
Mr Otton said his NSW property investment course would particularly focus on young people and families trying to claw their way out of the rental market into first-time home ownership.
"It's obvious government incentives in NSW are not working. In fact, most of the traditional real estate strategies in Australia are failing to provide long-term wealth or any means of asset protection for home buyers and investors," he said.
"My message for seminar participants is that if you've ever wanted to know how to build a passive income stream so you can retire early or quit work forever, I will show you how. I'll show you how to buy a house for $1 and generate positive cash flow from day one – even if you have no deposit, no bank loan and no real estate experience."
In 1991, Mr Otton discovered a no-money-down strategy for buying houses. Over the next 12 months, he employed this innovative strategy to buy more than 75 properties without a bank or deposit. Since then, he has bought hundreds more.
"Because I love real estate and have built my wealth via my multiple property portfolio, I would love nothing more than to share my discoveries with people around Australia."
Seating will be strictly limited as the March 16 event in NSW is free. The live-training property investment seminar will include demonstrations, interactive exercises and activities, case studies and lessons in cutting-edge strategies.
To register for the limited-seats event visit HowToBuyAHouseForADollar.com.au
About Rick Otton
Rick Otton has spent decades making money by snapping up inexpensive real estate and putting it to work building wealth. Now, he's teaching other Aussies how to do the same. He is the founder and CEO of We Buy Houses, which operates in the U.S., U.K., Australia and New Zealand putting his strategies to work every day.
Otton got his start in alternative real estate investment in 1991 and within a year acquired 76 properties. In years after, he made a fortune using his low-risk, high-reward strategies to inexpensively acquire real estate.
Now, Otton wants to share the wealth by sharing the wisdom, teaching us how to buy and sell real estate without cutting banks and other middlemen in on the deal.
Otton has been featured in a variety of television programs and magazines, including Today Tonight, A Current Affair, Australian Property Investor and more.
More information at http://www.RickOtton.com