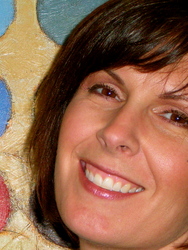 It's not crazy, it's necessary
Reston, VA (PRWEB) January 29, 2009
How crazy do you have to be to start a business now? That's what Mina and Mark Fies were asked when they announced they were launching a new company this year. "It's not crazy, it's necessary," corrects Mina Fies, founder and CEO of Synergy Design and Construction. "Our unique business model is helping both homeowners and contractors meet the challenges of the current economy." The couple launched their new business on January 6, 2009, when their Website went live on the Internet.
So why now? "We believe we are transforming the way people remodel their homes, and there couldn't be a better time to launch a company like this," says Fies. "Due to the depressed housing market, many people are preparing themselves to stay in their homes for the next 5-10 years. Making better use of their space, ensuring their homes work for their family, and making their home more marketable in the future is the new priority." In this economy, when most people are comparison shopping for just about everything, Synergy D&C may be exactly what the market is looking for. "Our clients love the fact that we make remodeling easy and help them get the best value for their money," explains Fies. "Our home remodeling process makes it a win-win situation for everyone; clients love us because they know they're not in it alone and contractors appreciate working on a level playing field."
After working in the design and construction industry for several years and dealing with hundreds of homeowners, Fies began to see a pattern of frustration over the process. "In fact, a 'process' is exactly what was missing," explains Mina Fies. "Traditionally, after homeowners decide to remodel, they find themselves in the midst of a bidding war between multiple contractors. The homeowner is left wondering whether they're actually comparing apples-to-apples or if the lower-priced contractor will be as good as his more expensive competitor. At the end of the day, who is really looking out for the homeowner?" asks Fies.
This is the idea behind Synergy D&C - a design firm that offers the freedom to choose and empowers clients to design, build and live their dreams. In the current business of home remodeling, it's impossible to know which contractor's price is the best. Synergy D&C works for the homeowner, helping them to design and remodel their home the way they want it to look - not how contractors and architects think it should. Synergy D&C first works with the homeowner on the project design. They then take that design and bid it out to multiple contractors on the homeowner's behalf. "This not only provides an apples-to-apples comparison, but it creates competition between several different contractors to provide the best possible price for the project," says Fies. After the homeowner chooses the general contractor, Synergy D&C will remain an advocate for the homeowner until the project's completion. "Typically, homeowners end up spending too much time overseeing their own general contractor and worrying about every little detail. We create that buffer and manage the project so they don't have to," explains Fies.
About Synergy Design & Construction, Inc.: Synergy D&C, a woman-owned business based in Reston, Virginia. Prior to creating Synergy D&C, founder and CEO, Mina Fies, spent several years as a Sales and Design Consultant for two design firms in Virginia where she was responsible for sales, marketing, vendor relationships, design consultation, and client satisfaction.
Michelle Cini, Senior Designer, has over 6 years of interior design, project management, and construction oversight experience. Michelle graduated from the University of Tennessee with a Bachelor of Science degree in Interior Design.
Mark Fies, CFO has managed the operations of six multimillion-dollar facilities for two Fortune 500 companies, five of which were new store openings in emerging markets.
###