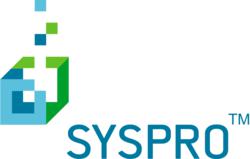 Burnaby, British Columbia (PRWEB) October 25, 2011
SYSPRO, a global, independent ERP solution provider, announces today its part in supporting the rapid growth of William Houde Ltd., a leading developer of fertilizer products for the agricultural industry, based out of Quebec, Canada. William Houde turned to SYSPRO for a pre-packaged ERP solution that was flexible and that offered full integration with existing systems, as well as the capability to grow right along with the company as their needs changed over time. The SYSPRO ERP has allowed the expanding and diversifying company to efficiently handle their increasingly complex inventory and reporting needs, without the pitfalls they experienced with their previous customized solution.
The SYSPRO ERP system was able to accommodate William Houde's special distribution needs. They required a solution that allowed for the ability to create multiple delivery notes and then invoice at a much later date, when the various sales representatives made pricing information available. At the same time, they were dealing with very large orders, requiring numerous truck shipments to complete a sales order. The SYSPRO ERP was able to provide a solution via the "Multiple Dispatch Notes" within the Sales Order module. This functionality allows for the tracking and release of inventory levels via several truck shipments without having to invoice on the first delivery.
In the ERP selection process, William Houde also needed a solution with an open architecture that could integrate with their existing software and allow for easy additions, switches and upgrades as needed. The highly flexible SYSPRO ERP software seamlessly integrated with William Houde's "Ferti-JR" software, automatically creating stock items, pricing and bill of materials in the SYSRPO system. With SYSPRO, William Houde has found an efficient and cost-effective solution for sharing common data amongst the various regional locations of the company.
"A great improvement has occurred in the real-time reflection of our inventory levels. This data is now dynamically and automatically updated within the system, which dramatically reduces the number of manual entries," says Alain Fortier, Financial and Administrative Director, William Houde Ltd. "Also, the GRN (Goods Receipt Notes) system is a huge plus. This now allows us to track and match all inventory receipts, which were previously done manually and that was really painful. Our data entry representatives have adapted so quickly to SYSPRO. They love it."
About William Houde
William Houde manufactures and distributes mineral fertilizers. They provide a 'health guide' based on agricultural crop nutrition to support all the agro-supply needs for sustainable and profitable agriculture production. To learn more please visit http://www.williamhoude.com/.
About SYSPRO
SYSPRO is one of the longest standing and largest independent, international developers and vendors of enterprise business solutions. SYSPRO has a proven track record of managed, sustainable growth and is operational in over 60 countries, across six continents with over 1,500 channel and support partners. By deploying the latest technology, backed by a truly dedicated and professional team, SYSPRO provides world-class software solutions backed by world-class service for more than 14,500 licensed companies across a broad spectrum of industries. http://www.syspro.com
All company names and products mentioned in this release are trademarks or registered trademarks of their respective holders.
# # #