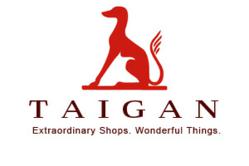 "Taigan enjoys feedback on what is trending and what people are giving for the Easter season. From accessories, home décor, gourmet food and more, our shoppers discover a broad collection of items to suit all occasions," said Taigan CEO Elizabeth Nichols.
Brentwood, TN (PRWEB) March 14, 2013
Specialty shopping site, Taigan, today released their 2013 Easter shoppers' favorites. As so many Americans spend the long Easter weekend entertaining family and friends, Taigan identifies the most popular Easter-inspired tableware, baskets, gifts and more to assist customers in their planning. New favorites this year include hand-woven Nantucket baskets as Easter baskets and effortless home decor, sweet and savory prepared gourmet foods and a variety of small table accessories which bring pops of color to the table or serve as a thoughtful hostess gift or Easter basket trinket.
"With a discerning shopper audience, Taigan enjoys valuable feedback on what is trending, what people are giving and enjoying for the Easter season. From fashion to accessories, home décor to gourmet food and more, our shoppers discover a broad collection of gifts and entertaining resources to suit every occasion," explained Taigan CEO Elizabeth Nichols.
The curated e-commerce site prides itself on featuring the most highly edited collection of hard-to-find and unique products from independent designers, artisans and purveyors from across the globe. Known as the trusted online shopping site to discover emerging designers and premium goods, the e-commerce site shares its shoppers favorites throughout the year.
Below is the top ten list of favorite Easter essentials of 2013:
1. Hand-woven Easter baskets by Hancock Baskets
2. Spring Lemon Cake by Caroline's Cakes
3. Herend egg and bunny figurines from Corzine & Co.
4. Ham biscuits by Callie's Biscuits
5. Pastel candle votives from Far4
6. Porcelain flowers by Vieuxtemps Porcelain
7. Bird claw placecards from And George
8. Colorful hand-blown glass vases by Orbix Hot Glass
9. Hand-made Seasonal Marshmallows by Sucre
10. Bird Dog Bay Easter ties
Shoppers can enjoy additional Easter inspiration from Taigan's gift guides as well as all Taigan social media outlets (Facebook, Pinterest, Twitter and LinkedIn).
ABOUT TAIGAN
Founded in 2009, Taigan is the world's premier curated online marketplace featuring a highly selective collection of fashion, accessories, home décor, gourmet food, sporting life and more. Accepting less than 3% of the 5000+ merchants who have inquired to be presented on the online shopping site, Taigan handpicks items from boutiques, designers and artisans from across the country and presents them to their discerning global shopping audience. Taigan connects the creators, the passionate collectors, and the knowledge brokers who celebrate all things well crafted, well presented and well done. It is the online destination for exquisite, hard to find items, presented by the talented purveyors that are hand-selected by Taigan. For more information, please visit http://www.taigan.com/.